SEASONAL SELF-CARE BLOG
---
Freeing your voice as a yoga teacher
Posted on June 5th, 2015
---
One of the most unrecognized areas in many yoga teacher trainings is the development of the voice of the teacher. Many people are drawn to become a yoga teacher for the physical practice, internal spaciousness and peacefulness it awakens inside. However, as they begin to teach, they quickly realize that most of their communication with their students comes through their voice. Many people are not used to talking in front of a group of people. They don't have the vocal support to sustain their voice for a 90 minute class. Many yoga teachers often loose their voice because of the strain of teaching two or three 90 minute classes a day several times a week. Unfortunately one of their weakest skills, their voice, is one of their most important tools as a yoga teacher. In response to this need, I have created a module in our Yoga Sukhavati Advanced Teacher Training entirely dedicated to freeing the voice of a yoga teacher-The Art of Sound.
The Art of Sound immersion will help you free your natural voice. Awaken your voice so that it becomes a powerful vehicle for communication for you and your students. Explore your voice through exercises designed to open, support, and strengthen your voice. Dive deeply into your divine self through the ancient devotional vocal practices of kirtan, mantra and the beauty of the sanskrit language. Bask in the sonic healing vibrations of gong baths and awaken pranic pathways, energy channels and organs, through using your voice in asana.
Join us for the Art of Sound immersion starting with a delicious evening of Kirtan Fri. June 12!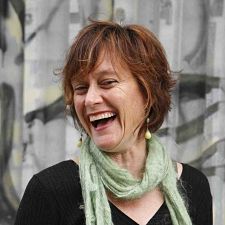 love & light!
Leigh
---