SEASONAL SELF-CARE BLOG
---
Sacred Sounds of Sanskrit
Posted on September 8th, 2015
---
Through my deep explorations of my body as a yogini and dancer, I have found that actually the delicate intricacies of the subtle body are most eloquently unveiled through sound.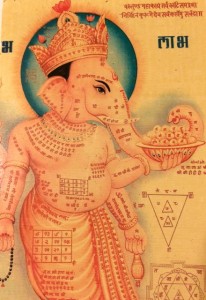 As my yoga practice deepened, I was drawn to study Sanskrit. I had the great fortune of attending a Sanskrit workshop with Jo Brill. I loved exploring how to create the sounds of Sanskrit and thrilled to be able to actually begin to decipher the squiggly script of devanagari in just one weekend! I felt like I was cracking the code and entering a new level in my yoga studies and awareness!
At the time I was also working on a new performance piece, "Traces", which explored memory, origin, and roots.  Since Sanskrit is the mother of all Indo-European languages, it seemed to me to be a perfect way to explore the root of language in my performance piece. I took the Sanskrit alphabet with me into the rehearsal studio and played with the sounds and how they emerged from different places in my mouth. I created a sound score which became a very powerful part of the piece and my favorite part to perform. I loved the sounds and felt intrigued by how they affected me.
As I studied deeper, I learned that there is a vibrational correspondence with each of the sounds of the Sanskrit alphabet and the chakras. There are 50 letters in the Sanskrit alphabet and in total 50 petals on the chakras. Each of the letters of the Sanskrit alphabet is said to open one of the 50 petals of the chakras. Chanting the entire Sanskrit alphabet reverberates through all the petal of the chakras and their related areas in the body! Additionally the sounds of the Sanskrit alphabet offers healing and cleansing in the body by sonic stimulation of particular areas and marma points. Marmas are energy points in the body which connect with your underlying organ systems and energetic channels.
"The subtle body of sound vibration relates to the mental body and to the subtle or astral body in general, the site of the seven chakras. It creates and sustains the physical body, supporting health and well-being within it. Through changing the frequencies of the subtle body of sound, we can bring healing into the physical body and remove negativities from the mind." David Frawley
The powerful healing offered through sound vibration is an area of deep interest to me. I am excited to share the explorations through our Yoga Sukhavati: ART OF SOUND weekend workshops. Join us Sept 12, 13 for a Sanskrit immersion with Jo Brill, and Oct 2-4 for the Healing Power of Sound.
joyous heart!
Leigh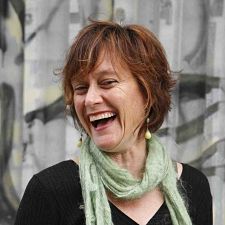 ---