SEASONAL SELF-CARE BLOG
---
Waterfall of thoughts
Posted on August 17th, 2015
---
Rejuvenate your being through mantra, and sonic marma healing. Join us for our second weekend in Yoga Sukhavati, Art of Sound module-HEALING POWER OF SOUND, Oct 3-4.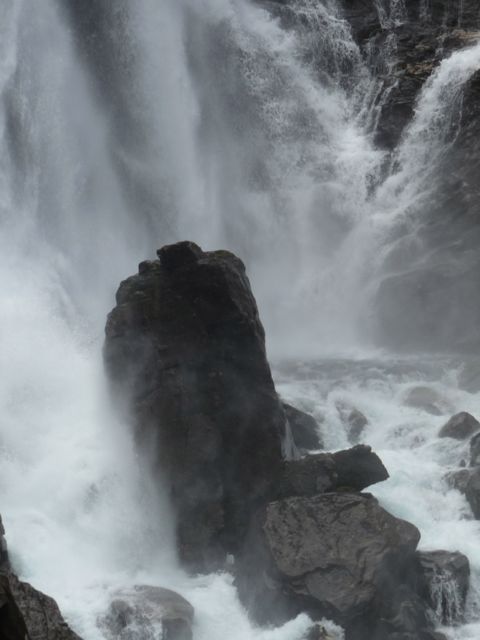 Our modern lives are filled with excess of every kind. Perhaps central to all of this is our excessive mental chatter. Our minds are constantly spinning with obsessions, worry, fear, anxiety, excessive thoughts and repetitive habitual mind agitations of all sorts. This mind chatter can be so loud, persistent and overwhelming that it is often referred to in meditation as a "waterfall of thoughts".  Not a sweet waterfall, but the roaring, deafening kind! Ekhart Tolle, author of the "The Power of Now" has a wonderful story about this. One day he was walking one day behind this homeless person who was spewing out a non-stop crazy monologue. At first Ekhart was disturbed by the man's ramblings. Then he had a realization that in some way, he was quite similar to this man-that he too had a constant monologue going on inside his head. He chuckled to himself as he realized that the only difference was that the homeless person was speaking his monologue out loud and Ekhart was just spinning his monologue inside his head.
Scattered, fragmented, obsessive, repetitive thoughts and disjointed rambling speech are signs that our heart-mind is out of balance.  I think that would be most of us alot of the time! The wisdom of Chinese Medicine encourages us to nourish our heart and small intestine in the Summer months when these organs & meridians are particularly affected. The heart-mind is said to sprout at the tongue. One of the most powerful ways to nurture and calm the heart-mind is through the power of sound. Mantra practice is a potent sonic healing. The Sanskrit word mantra is derived from "manas"-mind and "tra"- tool. It is a tool for the mind, one of the most powerful means to calm the mind. They are often referred to as mind protection. Mantras power comes not from the meaning of the words but from the energetic effect they have on the physical and subtle body.
"Mantras break-up unhealthy or negative energy patterns stored in the physical and subtle bodies and help create new, positive energy patterns. This "clean" energy animates the body and mind and can act as a magnet for other positive energy to come into your life."
"Mantra allows the chakras to "switch on" safely and to operate at a higher "wattage." When we practice Sanskrit mantra, we increase the ability of the chakras to hold a spiritual charge. It is as if a 25-watt bulb becomes able to hold 50 watts, then 100 watts, 500 watts, 1,000 watts. Mantra's power derives not from any particular meaning that their syllables convey, but from the vibrational effect the create when they are pronounced repeatedly…when we focus the sound vibration of mantra with a consciously held intent, we can even direct its energy (prana) to specific parts of the body." (Thomas Ashley Farland)
I have worked alot with sound to help me unravel stuck areas in my being that I am not able to reach through asana or other means. The healing power of the sonic vibrations of sound is very potent. This Summer I have been working deeply with a Ganesh mantra. I often open my classes with this chant as well as do it in my personal practice. But this Summer I decided to do the full traditional 40 day practice of 108 recitations per day. My intention was to create groundedness and stability in my life particularly in the financial realm. I am truly amazed at how quickly things started shifting and stabilizing! New opportunities have presented themselves and I've been releasing old patterns that create instability in my mind and life.
MAHA GANAPATI MOOL MANTRA
Om srim hrim klim glaum gam ganapataye svaha
"May the abundance-producing, great remover of obstacles, that transcends this apparent reality bring all things that concern me under my control."
It brings me great joy to share some of these sound practices with you through our second weekend of Yoga Sukhavati: HEALING POWER OF SOUND, Oct 3, 4.  Amanda Capobianco will be offering her fabulous workshop-Demystifying Mantra: A Practical Approach to an Ancient Technology. I will be offering workshops on "Awaken the voice of the teacher" and "Sonic Marma Healing." Join us for for a powerful weekend of sound exploration and healing!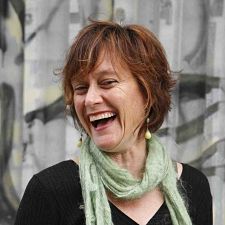 Om……
Leigh
---