YOGA AND THAI MASSAGE RETREAT - MEXICO -
with Leigh Evans and David Roma
February 26-March 3, 2024
Join Leigh and David for an unforgettable week of yoga and thai massage on the Oaxacan coast in Southern Mexico. Invite profound healing and awaken inner listening and joyous connection into your life. Sun kissed and yoga, thai massage blissed, your body and mind will thank you for the deep relaxation and peacefulness that spreads through your being. A perfect antidote to your busy, stressed out life, this retreat will help you slow down, enjoy the present moment, and reconnect with nature and your essence.
About Leigh Evans – our yoga teacher
Passionate yogini and explorer, Leigh Evans is a yoga teacher based in Brooklyn, New York. For travelers seeking getaways that engage all the senses, encourage growth… and that are simply beautiful, relaxing and unique, Leigh has it covered. For over a decade, Leigh has led hundreds of people on experiences of a lifetime: from sweat lodges in Mexico to asana among the monkeys in Costa Rica, giraffes on safari in Africa to jungle vinyasa in Thailand!
Whatever your age, skill level, past, present or future, Leigh Evans provides personal instruction and expert anatomical alignment. Through decades of teaching thousands of students, Leigh's seasoned approach to the practice can transform any student who craves insight on the body and the human experience. Your practice is what you make it, and Leigh can help you make it your personal best. Leigh is a go-to resource for Ayurvedic Yoga, seasonal yoga practices, sleep yoga, and women's yoga practices. From the study of Yoga and Ayurveda in India to Thai Massage in Chiang Mai, Leigh's breadth of knowledge gives her the tools to teach practical applications that can change students' everyday lives. Through an integration of vinyasa yang and restorative yin practice, Leigh's classes enhance the flow of prana in the body by nourishing specific energy channels and organs offering healing and transformation. Leigh teaches festivals, teacher trainings, retreats, and workshops nationally and internationally.
About David Roma – our thai massage teacher
David Roma first discovered Traditional Thai Massage while on assignment piloting for a prominent communication company in the mid 1990's. Based in Bangkok, flying a private jet, David began teaching yoga within the city limits. It was then that he began to experience Thai Massage as a healing modality to the body and a blissful state of well being.
David is a Nationally Board Certified Licensed Massage Therapist, a member of AMTA, Thai Healing Alliance, Certified Yoga Instructor and an Instructor for the Sunshine School of Massage in Chiang Mai, Thailand. NCBTMB symbolizes commitment, dedication and expertise. Massage therapist who are Board Certified have gone above and beyond licensure.
I have choreographed classes with profound techniques allowing the practitioner to be present and use their body effectively by using less energy while practicing the art of slowness. To become a true Thai massage practitioner, it is imperative to be mindful in listening to your heart. Your ability to use your intuition and move with good intention.
I'm honored to share and provide beautiful flowing transitions. In my bodywork practice, I am continuously elevating myself, always learning how to become a true artist from within.
www.RomaThaiYoga.com
Embrace the path of a Thai massage practitioner and with each breath and every pose, empower yourself to transform lives and create a ripple effect of positive change.
Our Retreat Center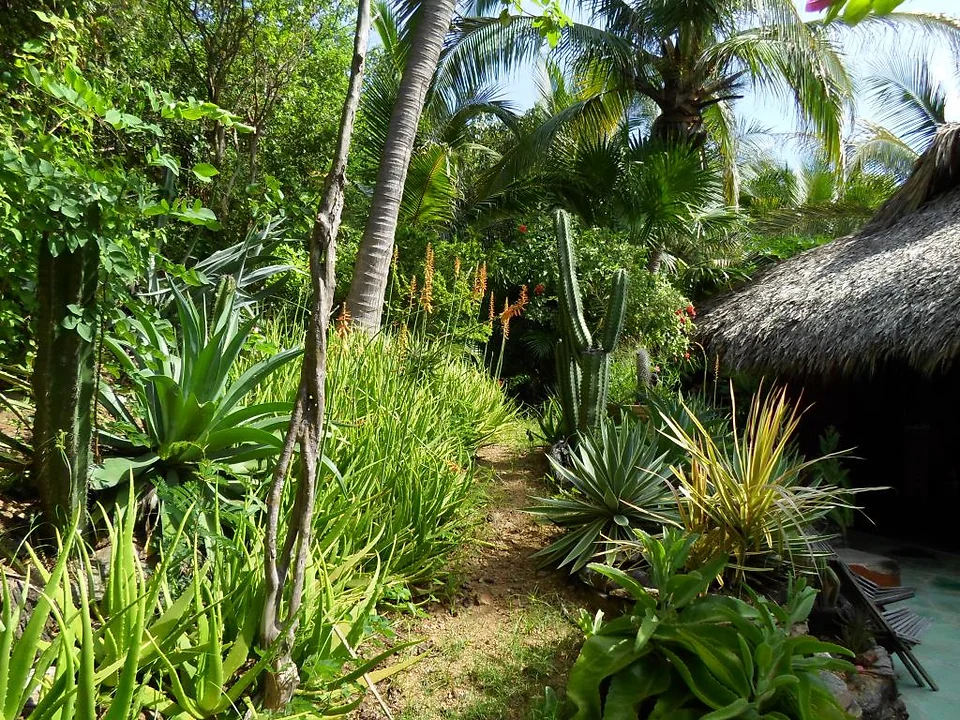 Rancho Cerro Largo is a beautiful, rustic, eco-retreat center on San Agustinillo beach in Oaxaca, Mexico. Created from the desire to return to nature and connect with the earth and the elements, every detail of center offers us an opportunity to be immersed in the beauty of the natural world. It is truly an oasis where you can reconnect with yourself and nature.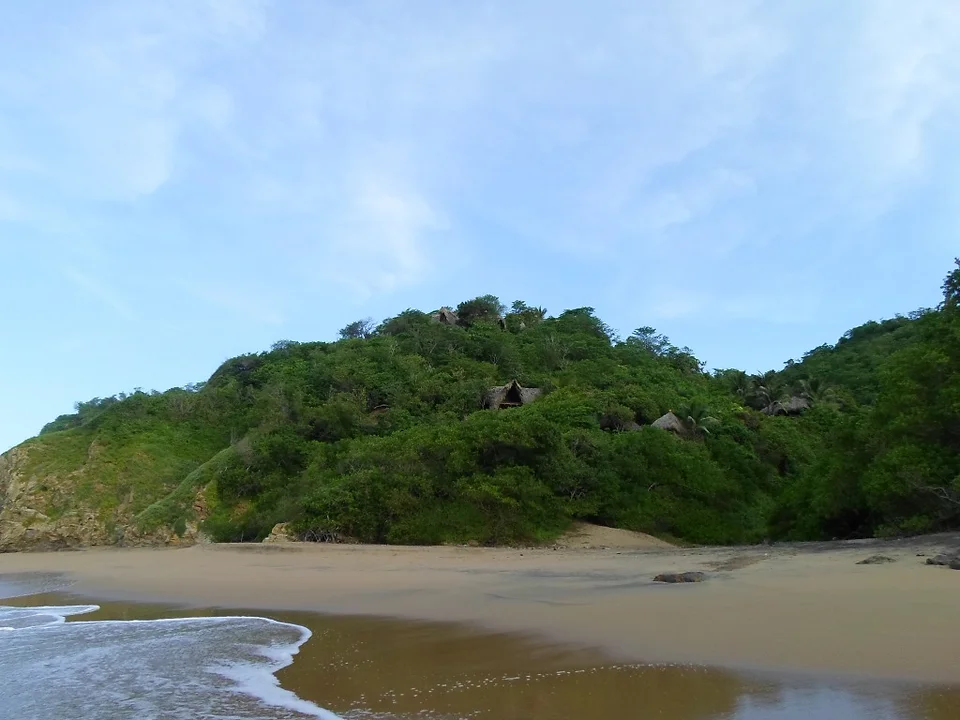 Perched on a hill overlooking gorgeous San Agustinillo beach, our yoga sala and our cabañas invite tranquility and relaxation.
The views from the cabañas and main house are stunning.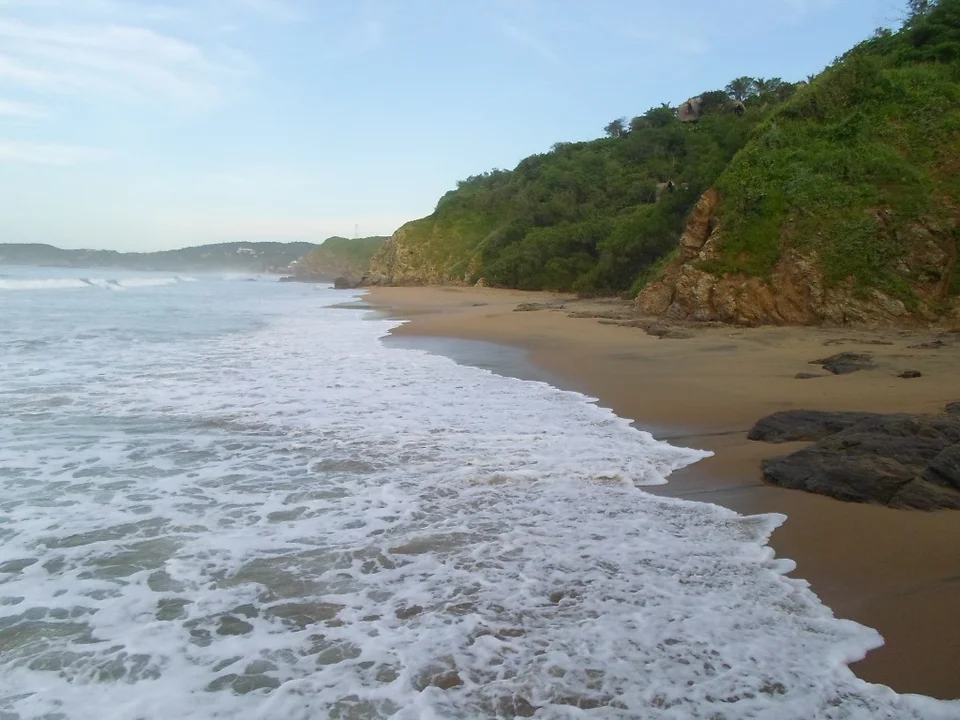 After yoga class you can take the short walk down to the beach and hop in for a swim, soak in the sun, or take a stroll to town or to Mazunte beach.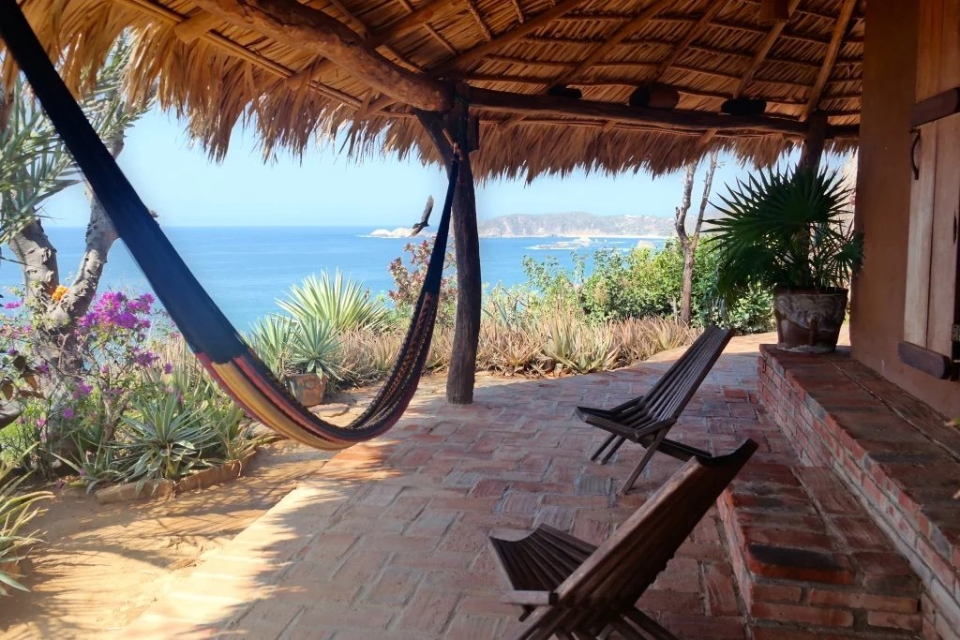 Some days you might want to lounge in your hammock on the porch of your cabaña, drink in the sea views, read a book, and take a nap!
Simple, natural, and eco-friendly are the guiding principles at Rancho Cerro Largo.
Our simple cabañas are rustic and charming.
There is no need for AC as the cabañas are open air design so that the ocean breeze will keep you cool.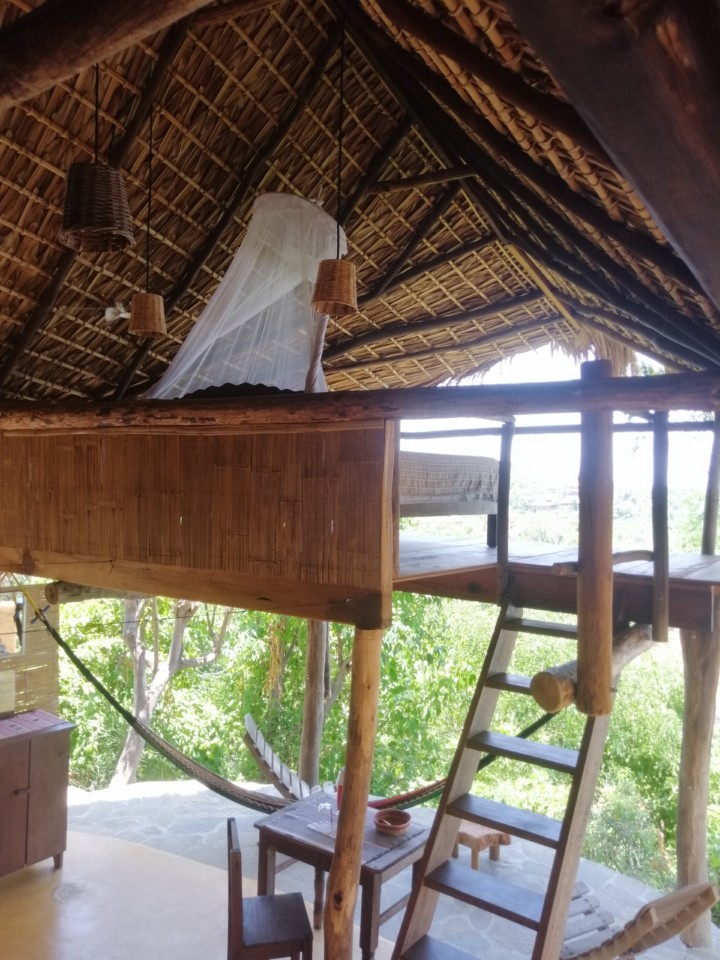 Some cabañas are more open air than others!
All open air cabañas have mosquito nets over the beds. Others have screens on the windows and doors.
Water is scarce in the state of Oaxaca, so at the center they have "Organic" bathrooms with compostable toilets.
Instead of regular showers, we will bathe in the "old style" of dipping a coconut shell into a container of water and pouring it over your body.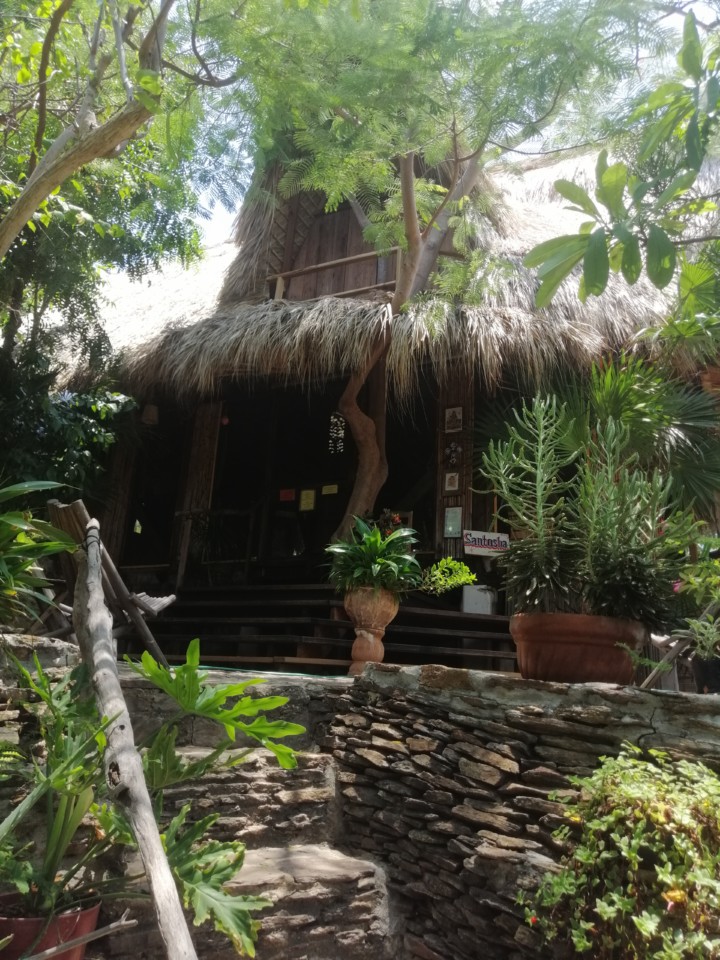 The magical entrance to our yoga sala.
Our yoga sala!
---
Registration Details:
Retreat is limited to 12 participants. This retreat will sell out quickly so reserve your space early!
Deluxe Bungalow with private bathroom
shared for 2 people-1 couple or 2 individuals
$1,795 per person – Early Bird due in full by Oct 15, 2023
$1,995 per person – due in full by Jan 15. 2024
Regular Bungalow with private bathroom
for couple
$1,695 per person – Early Bird due in full by Oct 15, 2023
$1,895 per person – due in full by Jan 15, 2024
Single Bungalow with shared bathroom
$1,595 per person – Early Bird due in full by Oct 15, 2023
$1,795 per person – due in full by Jan 15, 2024
price includes
Accommodations, 2 meals a day, daily yoga and thai massage classes, 1 temazcal (traditional Mexican sweat lodge ceremony)
Price does not include transportation to and from the airport. Our retreat is in San Agustinillo, Mexico. The Closest airport is Huatulco (HUX).

Payment accepted through Venmo, Zelle
with Leigh's e-mail address – leitzu@earthlink.net
To register
Contact Leigh at leitzu@earthlink.net
Indicate which accommodation you would like. Once you receive note that that accommodation is available, reserve your space with $300 non-refundable deposit or pay in full.
Payment for the remaining balance of the retreat is due in full as indicated below.
Early Bird Registration payment is due in full  by Oct 15, 2023.
Registration closes January 15, 2024. All remaining payment is due in full by this time.

Payment
Payment accepted with
Venmo
LeighEvansYoga
leitzu@earthlink.net
Zelle
leitzu@earthlink.net