DREAM JOURNEY SOUND BATH
Fall Equinox etheric sound vision
Leigh Evans & Chitra RavenStar

Sat. Sept. 23
7:30-9pm

Fall is here and we're brewing up a very special Dream Journey Sound Bath to mark the auspicious Fall Equinox. I'm delighted to be collaborating with RavenStar Healing  to invite you into the etheric realms of mystical sound and 3rd eye activation with lemurian quartz crystals.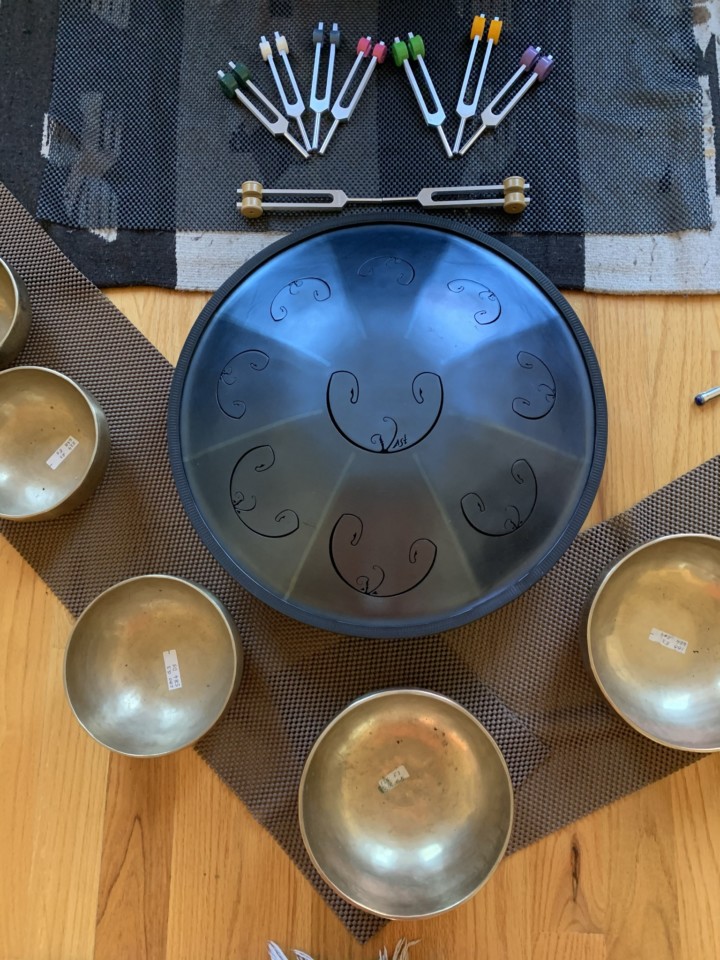 Nourish and harmonize your subtle body through the healing power of sound. Invite the vibrations to travel through an activated 3rd eye and reconnect with your divine purpose. Relax and bathe in the relaxing sounds of himalayan singing bowls, gongs, chimes, tuning forks, and other sound healing instruments.
Chitra RavenStar will channel using the magical stone lemurian quartz crystal to download visions and messages for your self-healing. The surface of the lemurian quartz has ladder like striations symbolizing the stairway to heaven, a path that leads to high vibrations of light and hope. Each unique horizontal line contains sacred wisdom and the secrets of the universe. Meditating with lemurian quartz will get you closer to discovering the true desires of your soul.
Limited to 4 lucky participants!
Register now to reserve your space for this powerful visionary sound experience!
Exchange – $68
Zelle or Venmo
LeighEvansYoga
leitzu@earthlink.net
Greenpoint, NY
address given up0n registration