Teachers
Leigh Evans, (E-RYT 500) is an international yoga teacher, sound artist, passionate yogini, and spiritual explorer. Leigh is the founder and director of the Yoga Sukhavati Teacher Training Programs (200 HR & 500HR). Known as "a teacher's teacher" Leigh has brought hundreds of yoga enthusiasts and budding teachers to the next level of their experience, through her Yoga Sukhavati teacher training programs. Leigh has over 25 years of experience teaching intuitive, creative, alignment based vinyasa yoga classes. Leigh's seasoned approach to the yoga practice can transform any student who craves insight on the body and the human experience. From the study of Yoga and Ayurveda in India to Thai Massage in Chiang Mai, Leigh's breadth of knowledge gives her the tools to teach practical applications that can change students' everyday lives. Leigh has the pleasure of training over 200 of New York's finest Yoga teachers. It brings her great joy to guide and witness the transformation of her students as they develop the skills and awaken their voice and presence through taking their seat as the teacher. Yoga Sukhavati specializes in Seasonal asana flow classes infused with Ayurveda, Sound Healing, and Women's practices. Leigh has dedicated her life to studying, practicing and passing on the living wisdom of yoga, culminating in the Yoga Sukhavati teacher training programs. Leigh teaches trainings, retreats, and workshops nationally and internationally.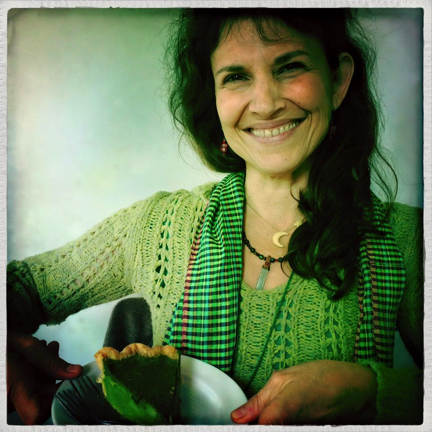 Marguerite Uhlmann-Bower, RN, Clinical Herbalist, Wild Crafter and co-founder of Plant Pioneers. As launching co-founder of Plant Pioneers a human-plant relations movement, Marguerite sees her work as an eco-centric educational platform where she invite's people to become interested in plants, in all of its capacities. Her focus is in outdoor encountered based learning with plants and trees where activities develop ones observational and listening skills with 'the-Nature-that-surrounds-us', thus allowing plant phenomena to speak. And of course, the foundation of what she does is on Nature conservancy.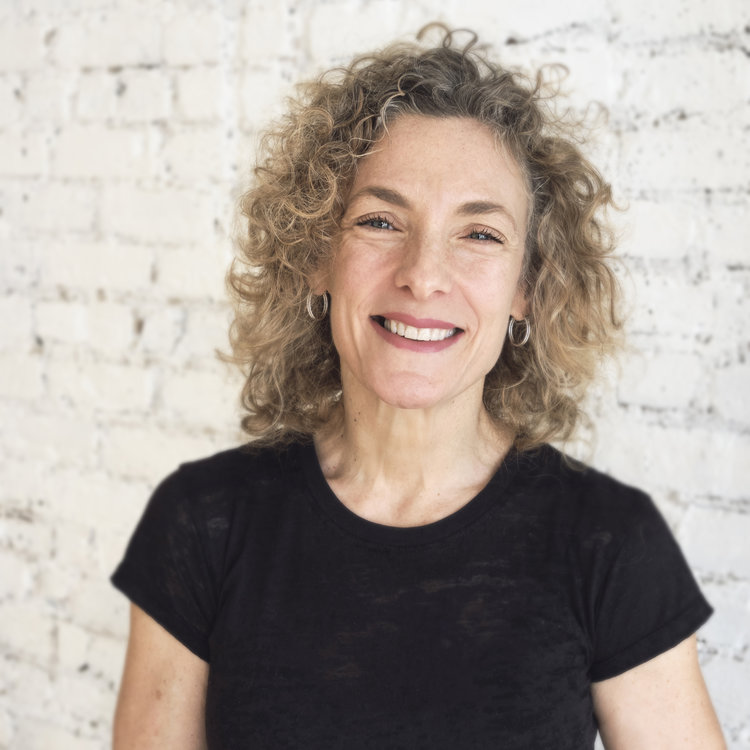 Gabrielle Epstein-Casper has been teaching yoga in New York for 17 years.  Over that time, her teaching has evolved, and she now offers an emotionally-based practice through a hatha-vinyasa style class.  Influenced by the teachings of Iyengar, Integral Yoga, Jivamukti, Rodney Yee, and ultimately her own training as a psychotherapist, Gabrielle's heart-based classes explore how the emotional body is housed in the physical, inviting students to go deeper through a slow and investigative yoga practice.
Ultimately, her greatest teachers have been her dedicated yoga community, whose committed practice has offered immense support and inspiration for her teaching.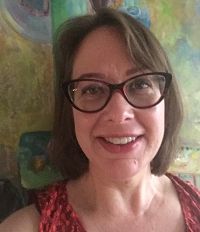 Ira Macner, (Anatomy teacher) NYS Licensed Massage Therapist, Certified Yoga Instructor & Anatomy Teacher. For over fifteen years Ira has focused on the wellness of the musculoskeletal system for herself, her loved ones, her clients and her students. One of her greatest aspirations is to bridge the gap between the often heady and dissociative nature of anatomical studies, and to combine this academic field with true kinesthetic connection to one's own body. As a Reiki Master, Ira also values the confluence of energetic principles with the physical body – to discover and expand into the body's innate intelligence and wisdom – the Buddha nature within each of our cells.
Ira is a graduate of NYC's Swedish Institute School of Massage Therapy (2002), Greenhouse Holistic 200 hour Yoga Teacher Training (2012), year-long Advanced Studies Program at CATA, NYC, which focused on the architecture and engineering aspects of the human body (2014), and attended Jason Ray Brown's workshop on Anatomy for Yoga Students (2014).
Ira taught Myology, Pathology & Medical Massage at the Finger Lakes School of Massage from 2008 – 2013. She also created and taught the Anatomy curriculum in Greenhouse's Yoga Teacher Training Program from 2010 to 2015. As a long-time groupie of Leigh Evans, Ira is elated to participate in Yoga Sukhavati and to meet the next wave of yoga instructors dedicated to compassion and excellence.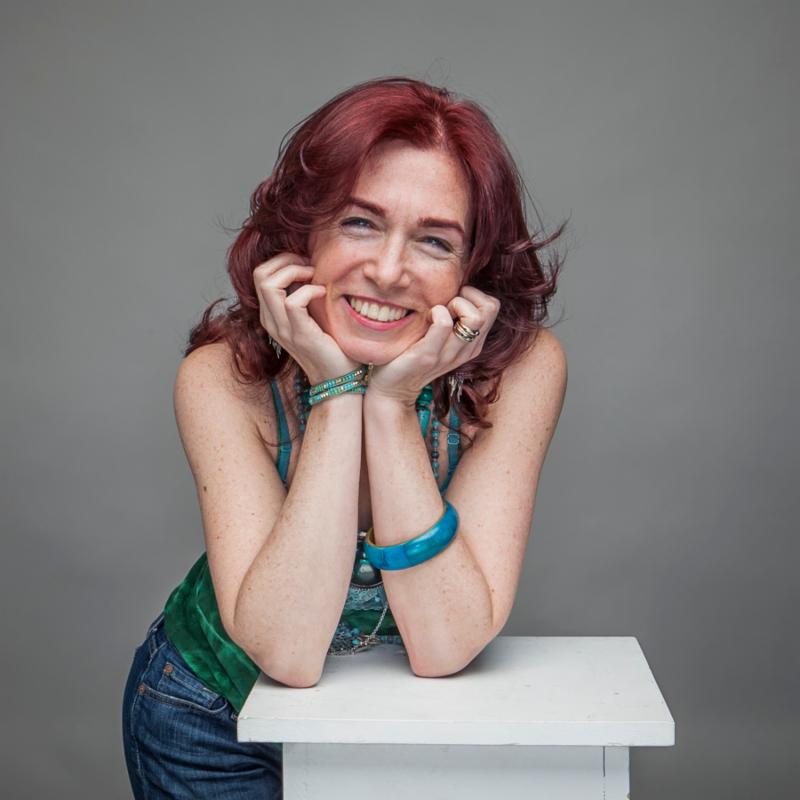 Juliana Mitchell, (Intro to pre-natal modifications for vinyasa) was introduced to yoga by her mom when she was 11 and began exploring the healing capacities of the breath at 18. Having studied with master teachers in the US, Italy and India, she's earned eight, yoga certifications (including Advanced Yoga Training with Judith Lasater, Pelvic Floor Yoga with Leslie Howard and is a Yoga Therapist via the International Association of Yoga Therapists). In 2006, Juliana's heart burst wide open when she began teaching prenatal yoga. Since then, she's conducted a yoga program for pregnant, homeless teens, assisted numerous, expectant couples via her workshop Movement & Breath for Labor & Delivery, was prenatal yoga mentor to an obstetrician named Dr. Shilpa Babbar (for a randomized controlled trial to measure the impact of prenatal yoga on fetal behavior, conducted at Truman Medical Center, Kansas City) and on a few occasions has served as a doula/birth coach. Juliana is the director of Carried Downward Breath – A Prenatal Yoga Teacher Training, which she's led annually since 2010 and has been on faculty for 25+ yoga teacher trainings, often introducing people to the art of modifying for the grace of the pregnant body. A long time student of Judith Lasater, The Yoga Sutra and of living our compassion, she is fathomlessly grateful to/for Yoga. For more information about Juliana, please visit her website.
Steven "Paz" Prestianni, a.k.a. Anandabhairava, (Classic Hatha teacher) began studying under the guidance of Sadguru Sri Mahayogi Paramahamsa, founder of the Mahayogi Yoga Mission, in 1996. He also had a definitive meeting with Swami Satchidananda, founder of The Integral
Yoga Institute, in 1988. Both schools profess the knowledge of Raja Yoga, the 8-limbed royal path, utilizing a classical form of Hatha Yoga for the third limb, asana (postures).