SEASONAL SELF-CARE BLOG
---
THE DECADE OF EVOLUTION
Posted on December 29th, 2019
---
This is it. It's 2020 and we're entering The Decade of Evolution.
We are invited to the Conscious Evolution of our species!
It really sunk in as I stood in the freezing cold outside NY City Hall with 1,000+ teens and a few adults, for the Dec 6. Climate Change protest. A 15 year old girl spoke passionately and eloquently about how the 2020's must shift everything. How when we look back from 2029, our energy sources, lifestyles, values, consumption patterns must all be carbon free in order to save our planet. With the latest IPCC reports, according to the Scientists, we only have about 10 years to make the changes necessary to reduce carbon in the atmosphere before we hit the tipping point. How are we going to do this? Entrenched patterns are so difficult to unravel and change. It takes so much mindfulness, intention, and compassion. Are we up to the task?
It is difficult to let go of what we know and even scary to be in the unknown. In the last few days of 2019, I've been reflecting on what is holding me back from making the transformations in my life that I envision. What do I need to let go of in order to invite full manifestation. I am feeling caught up in old patterns of personal difficulty and hopelessness. No matter how much I seem to work on these issues, some patterns just feel intractable! So I've been diving deeper into practices of mindfulness and compassionate loving attention with these issues. Tara Brach's podcasts and her, RAIN has been helping me alot- Recognize, Allow, Investigate, Nurture. I notice a softening and an opening. Transformation is happening. These practices of mindfulness and compassion give me hope. They are powerful tools to help us navigate the emotional process of transformation both personal and cultural in the Decade of Evolution.
It is exciting to be a part of this transformation of consciousness. Powerful to be moving into a way of inhabiting the world by living more consciously in tune with and connected with ourselves, each other, and our world. We as individuals making daily mindful choices for a healthier planet and life, as well as connecting with each other in community and evolving the emergent culture through working together. And sometimes we get lazy or tired, and sometimes we can't do it, but we do our best, and join with others on the path which helps us stay focused and buoyant. And little by little the shift is happening already! Conscious Evolution.
---
SELF-CARE = EARTH-CARE
Posted on October 9th, 2019
---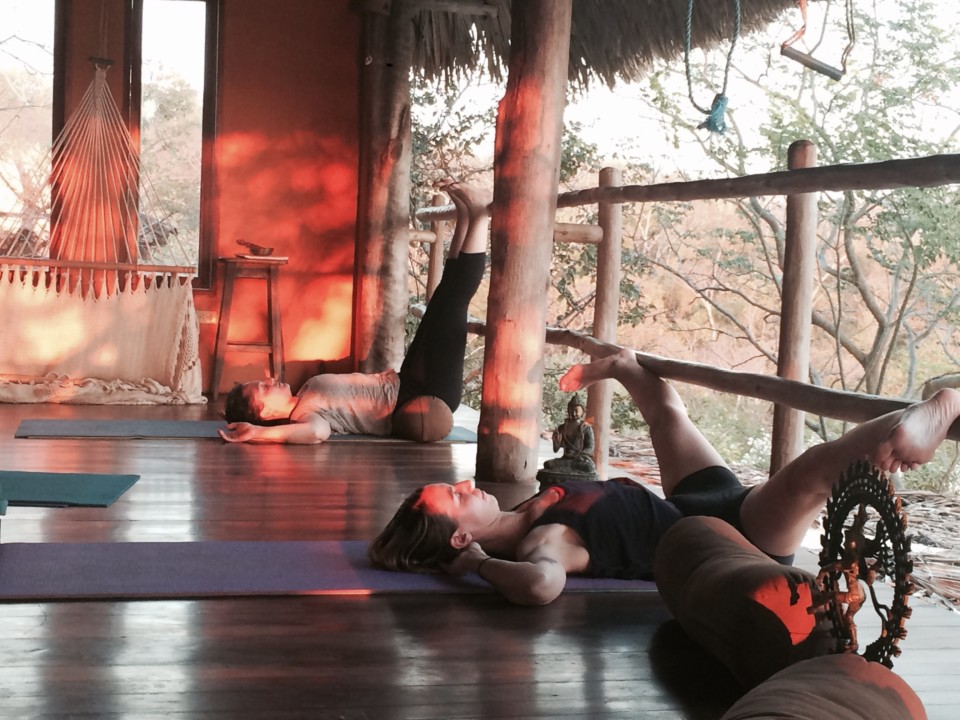 Fall is here and I find myself deepening my self-care practices, embracing the yearly journey now turning inwards in our  seasonal cycle. It can be difficult to release the Summer, with the fun travel & sun – the glorious fire element's expansion and outward expression. So to help me release in tune with the Season, I'm leaning into and consciously encouraging practices that summon a letting go. On retreat, as in this photo from our Nicaragua retreat, I offer restorative practices as the sun sets to help the students align with the daily cycle gracefully. Fall in our Seasonal cycle, is like the sunset. In the transition inwards that Fall offers, I often struggle with unraveling the constant outward and upward activity because it is so encouraged in our society and we are rewarded for our busyness and constant production. But all this constant activity all the time is exhausting and out of tune with the rhythms of the Earth. I find that when I move with the Season's invitation to go inwards and slow down, I feel more whole, more in touch with myself, more aligned with the Earth. I feel very nourished and rested. I'm inviting in more yin activities that welcome slowing down, honoring processing and reflection: sound healing, restorative yoga, Seasonal yoga practices, singing, pranayamana, meditating, and eating to balance vata dosha, the air element which gets agitated in Fall.  Please join me this Fall for my offerings to help you slow down, go inwards, reflect and find balance in harmony with your inner self and connection with the Earth inside and outside. Self-care is Earth-care.
This Fall enjoy some of my sound healing offerings – sign up for a private sound healing sessions  and join me for one of my Fall Rest & Renew: Restorative Yoga Sound Baths. Rest in deeply nourishing restorative yoga poses while basking in sonic bliss as Tibetan singing bowls, tuning forks, chimes, and drums lull you into an extraordinary meditative relaxed state.
Join me for a cozy Afternoon Tea YTT Info Session, on Sun Nov. 3 at my house for my  Yoga Sukhavati 200 Hour Yoga Teacher Training.  Don't miss the opportunity to save $150 with the Early Bird Special – Nov 25 – Level I – EVOLVE YTT – Costa Rica, March 12-22. I am thrilled to offer the first 100 Hour training on the glorious Osa Peninsula of Costa Rica, one of the most diverse places on the planet. It is a sublime setting to begin my Earth-focused 200 HR Teacher Training which fuses both the body and the earths' cycles, encompassing everything from anatomically based vinyasa yoga to ayurvedic wellness and women's practices to support the whole self in a lifelong journey of self awareness.
Ayurveda has given me so much insight and very tangible simple self-care practices, to help me find balance through the seasons and in my daily life. I am delighted to offer you the opportunity to explore these practices. Join me at Ayurveda Teacher Training Immersion, Nov 9-10 at Sacred Sounds. Invite health and well-being into your life!
joyous heart!
Leigh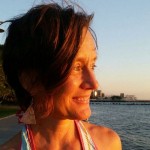 ---
LEVEL I – EVOLVE- COSTA RICA
Posted on September 9th, 2019
---
Immerse yourself in the lush jungle of Costa Rica on the Osa Peninsula where the rainforest meets the sea. Take a deep breath in and step into your full radiance. Teeming with monkeys, macaws and an astoundingly diverse range of wildlife, the remote southern coast of Costa Rica invites you to relax into the time and space where connection happens with ease. Removed from daily distractions, living yoga daily, and honoring the sacredness of nature, find your place, your voice, and your emerging self.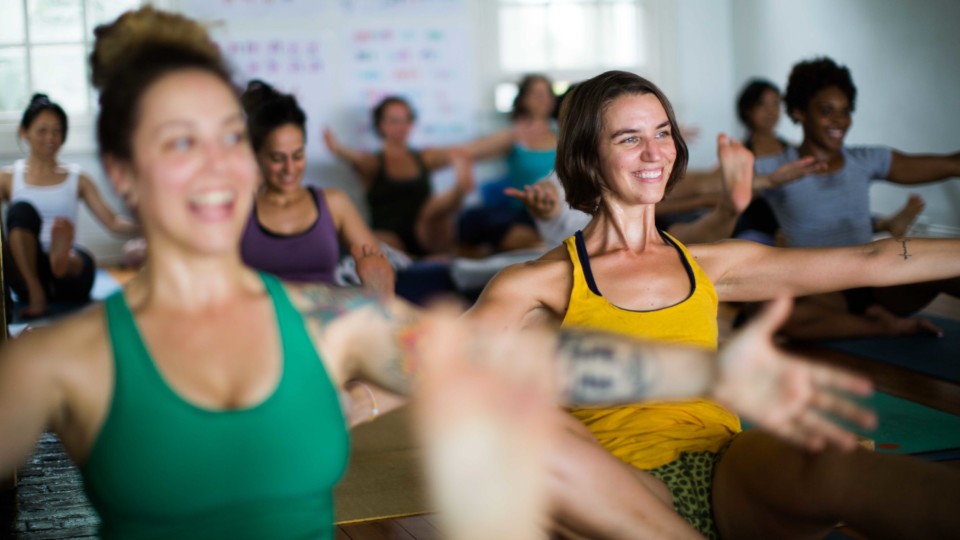 In this sublimely supportive setting, embrace the opportunity to transform by immersing yourself in  Level I – EVOLVE, the first of two ten day trainings in the Yoga Sukhavati 200 Hour Teacher Training. This ten day tropical training is designed to provide you with the time and techniques to deepen your yoga practice.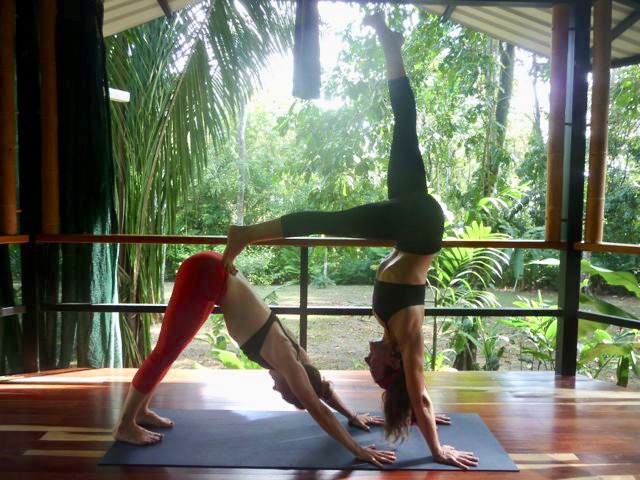 With decades of teaching thousands of students, Leigh Evans has crafted a mindful, earth-focused Yoga Alliance Certified 200 Hour Yoga Teacher Training that fuses both the body and the earths' cycles, encompassing everything from anatomically based vinyasa yoga to ayurvedic wellness and women's practices to support the whole self in a lifelong journey of self awareness.
Refine your asana skills in alignment based vinyasa practice, receive yogic wisdom from the study of ancient texts, and explore holistic self care practices to deepen your yoga practice and live a life of balance in harmony with nature and your highest self. In these ten days, immersed in the yoga practices and the exquisite beauty of Costa Rica, be ready to transform as an individual, develop life long friendships, and live in a supportive community learning and growing together.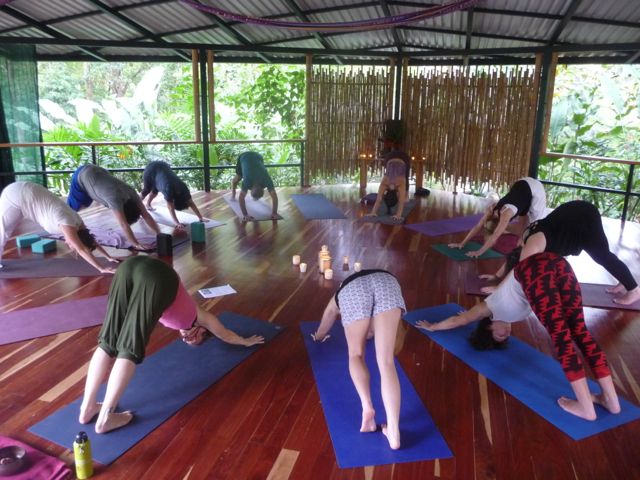 Level I – EVOLVE welcomes those students who are simply wanting to deepen their yoga practice, as well as those who would like to become teachers or for people who have taken a teacher training previously and would like to go deeper into studies that may have been not addressed and brush up on their teaching skills. After completing Level I – EVOLVE, continue on your path with The Yoga Sukhavati: Level II – EMPOWER training. Designed to help you move through the obstacles that are limiting you, this ten day immersion helps you step into your full radiance and manifestation and provides you with the teaching skills and experience to confidently take the seat of the teacher with knowledge, grace, and compassion.
LOCATION
EL TUMBO DE LAS OLAS
Costa Rica, Osa Peninsula
In a country known for its natural wonders, the Osa Peninsula represents a singular experience, with breathtaking views and Costa Rica's most abundant wildlife. Hikes reveal a vast wilderness, but simply observing from your deck offers views of the energetic local monkey troops, beautiful tropical flowers, and brilliantly colorful bird species.
El Tumbo de las Olas is a gorgeous retreat center on the Osa Peninsula. Surrounded by jungle with the beautiful pan dulce beach just a minute away, this magical paradise is the perfect setting for your yoga journey.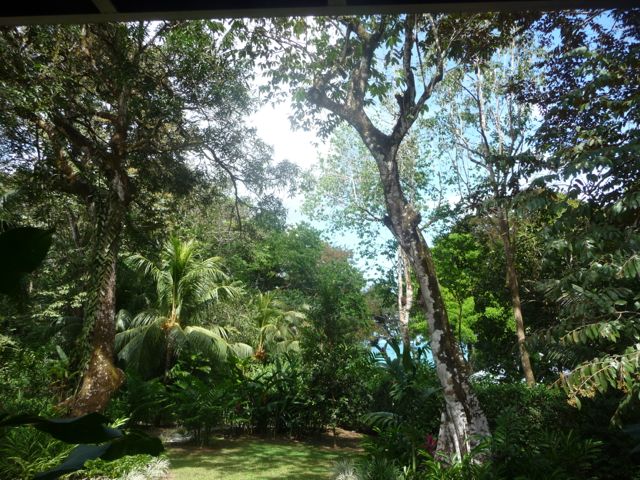 Tumbo's Casa Grande is a two story, luxury eco-lodge thoughtfully designed for communing with friends, family, and the natural world. This magnificent, open-air getaway is built in perfect harmony with it's surroundings. Surrounded by some of the jungle's largest trees and most active animal corridors, the open-air design allows for ocean breezes and the echo of birds to flow throughout.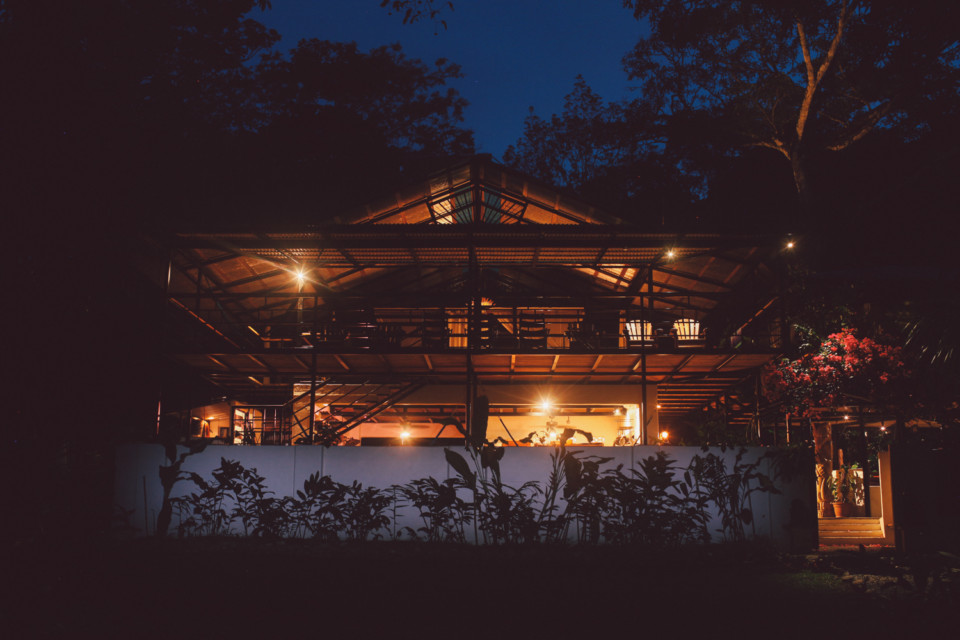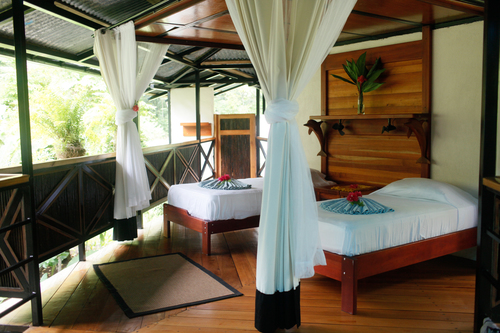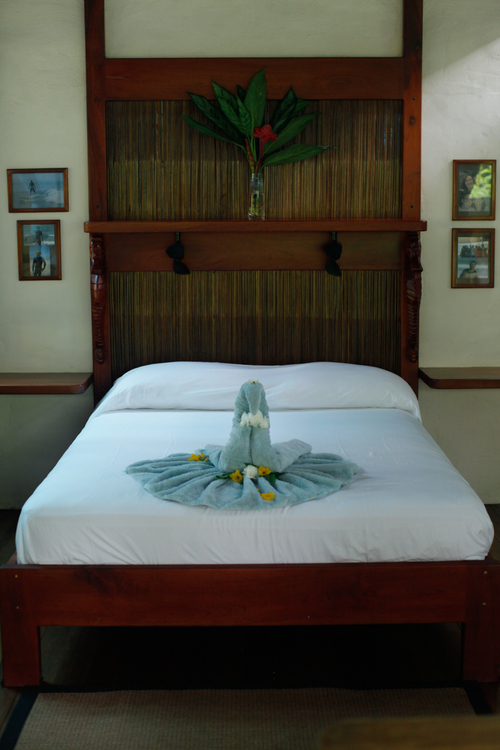 Requirements: Open to students who have been practicing yoga for a minimum of 2 years.
Level I – EVOLVE is a required course for the Yoga Sukhavati 200 hour Teacher Training. It counts as 100 hours towards your certificate. Upon completion of Level I, attend Level II – EMPOWER 100 Hour Immersion to complete your training and receive your Yoga Alliance Certification.
---