SOUND HEALING
Sonic Bliss
Leigh Evans

your schedule
your time

---
Give yourself the gift of relaxation and positive vibration!
Release stress, rest, and renew your being. Join Leigh for a delicious private sound bath designed especially for you to soothe your nervous system, calm your mind, and rejuvenate your body, mind and spirit. Relax in nourishing poses while singing bowls, tuning forks, chimes, rav drrums, and other overtone emitting instruments harmonize your subtle body in a powerfully nourishing sound healing experience.
Sign up now for this extraordinary relaxing and rejuvenating healing journey.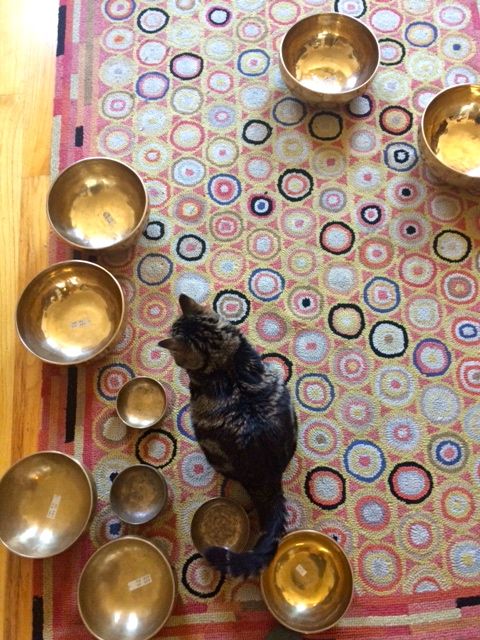 EXCHANGE
VIRTUAL PRIVATE SOUND HEALING SESSION ( 60 min) – $75

SOUND HEALING – 90 MIN
Sessions are located at my home in Brooklyn. Address given upon booking.
Individual session (90 min) – $150
Sound Healing Sessions at your home
Individual session (90 min) – $200
PAYMENT OPTIONS
Venmo, Zelle, or paypal
with e-mail leitzu@earthlink.net
contact Leigh at leitzu@earthlink.net to book your session today!
Testimonials
"I recently had a Sound Healing with Leigh where we focused the intention on "Clarity & Being clear." The session was more abundant than I had expected. I thought that I was just getting a Sound Bath, but the session I received, was so much more!
A private Sound Healing with Leigh is a wonderful gentle way to raise your vibration!!! Leigh's skilled use of her Tuning Forks is a MUST experience for anyone looking to create a deeper connection & understanding of their own Energetic Body. The awareness that I gained from my session with Leigh will greatly add to my awareness within my own daily Meditation & Yoga practice."  Conni