SEASONAL SELF-CARE BLOG
---
3 Fall tips to balance vata dosha
Posted on October 1st, 2018
---
For the sensitive, delicate, creative vata types, the increase in the air element in the Fall often brings anxiety, nervousness, and hyperactivity to a high pitch. Are you feeling a bit scattered, overwhelmed, and fragmented this Fall. Is it difficult to focus and complete projects?  Do you have insomnia? Do you suffer from arthritis or creaky joints? Is your digestion off?  If you are experiencing any of these things, your vata dosha may be out of balance.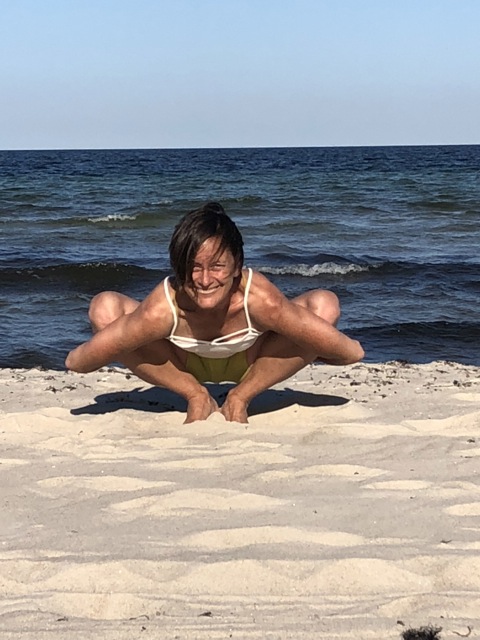 3 TIPS TO BALANCE VATA DOSHA THIS FALL
GROUND
Embrace rooting yoga practices this Fall, to help ground the windy air element. Invite steadiness and clarity into your mind by choosing poses that will deepen your connection with the Earth. Calm down the wind, by doing less vinyasa's. Establish stability by staying in your standing poses for longer periods of time. Deepen your roots by waking up your feet, legs, and pelvis. Add more seated poses and forward bends in your practice to literally sit on the ground and anchor your windy distracted, fragmented mind.
LUXURIATE
Cherish yourself this Fall. Bask in a luxurious daily self oil massage to nurture your dry, rough, chapped skin and ground your anxious mind. This is one of the most effective ways to calm your mind and soothe your nervous system. Abhyanga, self oil massage, is a deeply nourishing Ayurvedic practice of anointing yourself with warm oil before showering. Loving yourself with this warm, nurturing, touch will calm the fragmented, anxious, nervous vata. Sesame oil is best for vata dosha because of it's warming quality. Abhyanga is an essential practice to ground Vata Dosha. I just love doing this. When I do Abhyanga, I truly feel so much more relaxed and calm. Give it a try.
ABHYANGA- daily self-massage with warm sesame oil
Heat up a pot of water.
Take it off the stove, place the container of organic sesame oil in the pot to warm the oil
Slowly and lovingly massage the warm oil into your skin from head to toe.
Use long strokes on your limbs and circular strokes on your joints
Let the oil soak into your skin for 20 minutes
Rinse off in the shower.
NOURISH
Warm up and ground yourself this Autumn with yummy soups using carrots, parsnips, beets and other root veggies as well as the gorgeous assortment of squash available in plenty at the farmers markets now. Soup is the best thing for the delicate vata digestion, which tends to run dry and cold. Nourish and ground yourself with root veggie soups – perfect to help ground and nourish those experiencing constipation, gas, bloating and other vata digestive issues!
Celebrate Fall with joyous and nurturing practices for seasonal well being. Relax in nourishing yoga and Ayurveda remedies which ground vata dosha, the air element, and restore focus and balance to your being.
joyous heart!
Leigh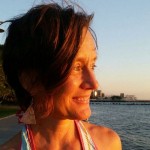 ---
Stay centered this Fall with Rudra Mudra
Posted on September 18th, 2018
---
I have been feeling very fragmented and distracted the past few weeks from the political craziness on top of the Seasonal change from Summer to Fall. To help me stay grounded, I've been focusing more on meditation and other internal practices.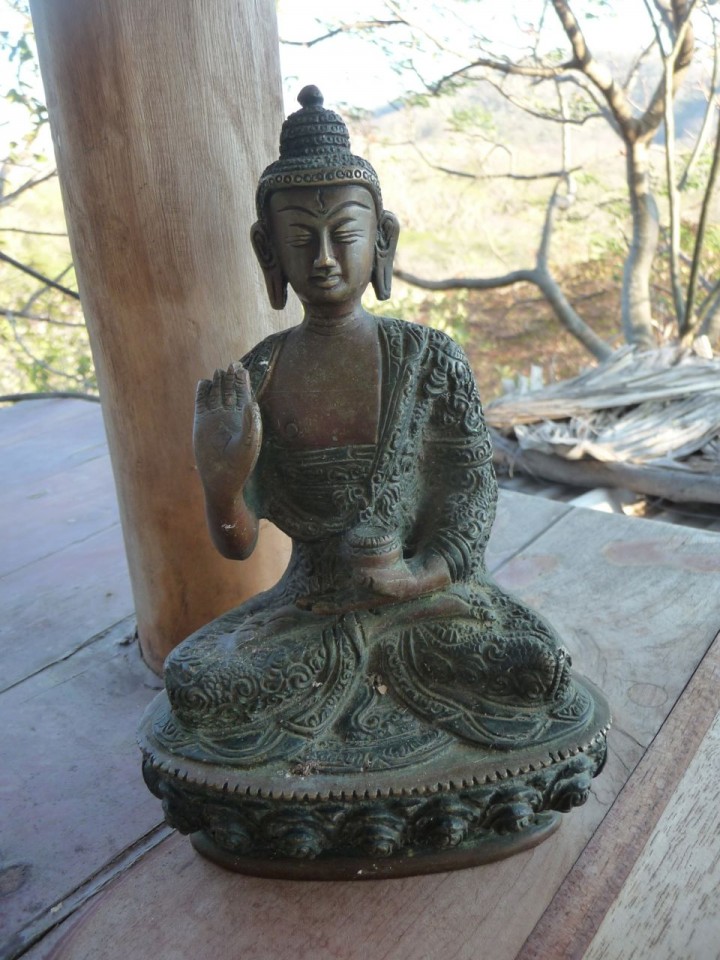 This morning I woke up early and meditated using Rudra Mudra to invite centering and balance into my being. I've been finding this mudra, sacred hand position, very helpful and it's so easy to do! Rudra Mudra rules the solar plexus chakra (third chakra). It helps strengthen the earth element and the digestive organs associated with it. According to Chinese medicine, Late Summer and Early Fall, is the time to nourish and stimulate the Earth element.
RUDRA MUDRA
Sit comfortably with as much support as you need.
With each hand, place the tips of your index finger, ring finger and thumbs together.
Breathe deeply into the belly and relax any tension that you are noticing in your body and mind.
Stay in the position for 5 minutes or for as long as you like. You can do it a few times a day.
VISUALIZATION
As you hold Rudra Mudra , visualize a wheel with a square hub with a yellow point in the center. As you inhale, imagine that the yellow point expands and moves towards you. As you exhale, the yellow point recedes back to the hub. Keep your focus on the center.
I've been doing Rudra mudra regularly for the past month and sharing it with my students in class. It has been very grounding, which is especially important in these rocky times!
I am excited to offer many beautiful opportunities for sound healing and yoga this Fall. Join me for an exquisitely relaxing mid-week Restorative Sound Bath on Wednesday nights! Starting tomorrow night, this 4 week series will help you reset your being at Narayana Yoga Project! You can drop in for one juicy session, or sign up for the whole deeply nourishing series! This Sunday I'm offering my first monthly Kirtan – Sept 23 at Sacred Sounds. It is donation based with each month going to a different organization. Our first Kirtan donations will go to SwingLeft to help the blue wave in the mid term elections! Keep the high vibes going and join me the following weekend with my monthly Restorative Sound Bath @ Sacred Sounds, Sat Sept 29!
Nourish yourself with sacred self-care with my signature Private Sound Healing session. Sign up right now for this extraordinary rejuvenating and transformative healing experience. You will be floating in a sea of blissful sound in no time at all!
I'm offering an incredible retreat in Thailand this winter – Awakened Heart Retreat – Thailand, Feb 5-12. The buddy special is just around the corner, so invite a friend to join you on your Winter yoga Adventure to Southern Thailand! It is a spectacular location: remote, quiet, peaceful, and perfect to practice yoga and meditation!
joyous heart!
Leigh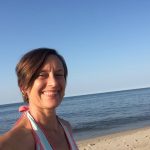 ---
dog days of summer cooling tips
Posted on August 17th, 2018
---
Given the speed and intensity with which climate change is moving, I've been getting increasingly involved in climate action and ways to create a more sustainable lifestyle. Those of you who are on Facebook, may have seen my recent posts about my plastic free journey which has intensified in the past month. Challenging and eye opening, this plastic free journey has awakened my mind to innovation, visioning, and community in ways that I had not anticipated. I feel very inspired and hopeful that we can shift this! The ocean & the Earth needs our help now!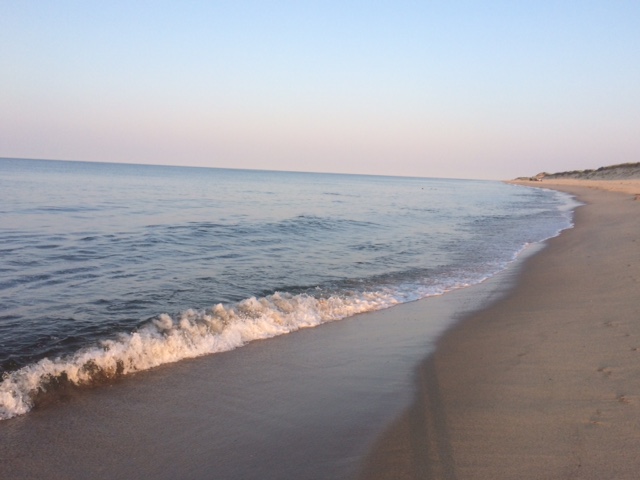 One of the environmental organizations that I have been working with is 350 Brrooklyn. At our last monthly meeting, we were asked to share with each other ways that we were keeping cool this Summer without relying air conditioning which uses an excess of energy. As I turned to the people sitting next to me, I first I felt like I didn't have anything to offer, but then I realized that I have a plethora of cooling techniques from my Ayurveda and yoga knowledge. I proceeded to show them Sitali pranayama, a simple breathing practice that cools your body and mind. It is incredible for the Summer when our Pitta Dosha, the fire element, goes out of balance. In our increasingly heated world, Sitali Pranayama is a great practice to know, as you can do it anywhere, at anytime, and it works immediately. My new friends at the 350 Brooklyn meeting loved it! We were then asked to share our tips with the whole group. So I taught the whole group Sitali Pranayama and they loved it to! By the looks on their faces, I'm sure it was the first time they had ever tried something like this at their meetings, and there was alot of laughter as everyone tried curling their tongues and sipping in  the air. But they were amazed at how cool their tongues felt after just a few breaths and how that cool feeling spread through their bodies. Try Sitali Pranayama in these dog days of Summer when the heat and humidity feel overwhelming.
How To Practice Sitali
Sit in a comfortable position with the head, neck, and spine in alignment.
Close your eyes, breathe into the low belly (diaphramatic breathing) to relax
Curl your tongue and put it out of your mouth.
Inhale through the tongue and into the mouth. It feels a bit like you are sipping through a straw – a stainless steel straw, of course!
Draw the tongue back into your mouth, close your mouth and exhale through the nostrils.
Repeat 10 times
Keep it cool!
Leigh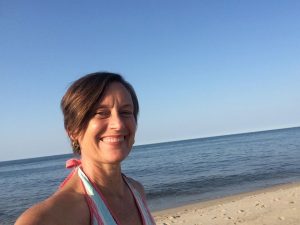 ---