SEASONAL SELF-CARE BLOG
---
WINTER RADIANCE 2021
Posted on December 22nd, 2020
---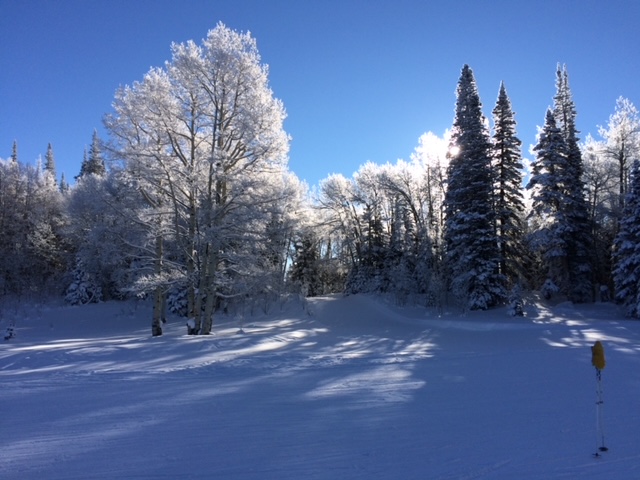 Breathe deeply and accept the jewel and the grit of this moment.– Mark Nepo
We're arriving at the doorstep of 2021 bruised and battle scarred but resilient and adaptable. No one said that evolution was going to be easy. Our entire way of being in the world is shifting and though we are getting more adept at the continually changing landscape, it's difficult. As Winter started approaching and it became apparent that things would be in various levels of "lockdown", I started feeling overwhelmed and alone. I leaned in more deeply to my home yoga practice, boosted my self-care, and picked up my accordion and started singing again. I started feeling more balanced, grounded, and connected with my deeper being. I am so grateful that I have these tools to help me reconnect, re-balance myself and access my creativity. My home practices have been my refuge, my oasis for many years.
This Winter, I would love to help you create or deepen your home practice so that you will have this refuge where you can re-connect with your deepest self and renew your being. I also want to help you really rest so that you can truly rejuvenate during these Winter months. I'd like to share with you many profoundly relaxing practices to help you sleep more deeply so that you can receive the nourishment and healing that only deep sleep can offer. In addition, since our yoga studios are closed now and we can't go on our fabulous Winter Retreat this year, I thought I'd create a way for us to gather together as a community. So I created the Winter Wellness Journey, as an opportunity for you to deepen individually as well as in the support of community so that we can flourish this winter.
This Winter Wellness Journey is offered live through weekly Zoom sessions, a monthly intensive restorative yoga workshop, as well as a facebook group where we will share our process as we deepen in our internal winter practices. All the sessions will be recorded for those who are not able to attend the session.
Winter Meridian Yoga & Yoga Nidra
Developing a Home Yoga Practice
The Art of Sleep & Rest
Join me and nourish the well of your being this Winter and cultivate your full radiance and vitality!
Happy Solstice and Happy Holidays!
Leigh
---
COOLING ELIXIRS!
Posted on August 10th, 2017
---
Try these cooling elixirs to help you get through the heat and boost your digestive system!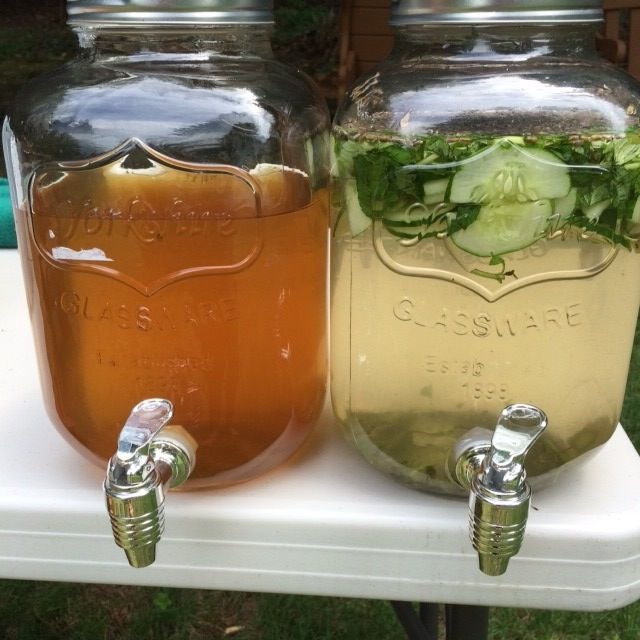 I'm back in New York. After the past few months of traveling and teaching, I really needed to ground myself when I got back home- my vata dosha, air element, was way out of balance! So I've been doing very rooting yoga practices and have been really enjoying getting all cozy and homey in my apartment! These last few days, it's been hot and muggy and the fire element is in full blaze again and my pitta dosha is going crazy! I'm feeling irritable. I have a rash, and some heartburn. Oh my what is a person who is vata/pitta to do?  Well, I'm doing everything I can to keep cool and boost my digestive system. Right now, I'm sipping on CCF + rosebuds, one of the delicious cooling elixirs from our retreat with Narayana Integrative Center! It is a digestive powerhouse as well as cooling for the system. In late Summer it is particularly important to stoke the digestive fire, as the wisdom of Chinese medicine encourages us to tend to our stomach and spleen, to nurture and cleanse our earth element.
CUCUMBER, MINT, LIME ELIXIR
This Summer cooling elixir is so pretty-just looking at all the sweet greens cools my overheated, agitated mind! Sipping on this is like taking a dip in the ocean and luxuriously floating on your back, gazing at the clouds moving through the sky. Time suspended in dreamy late Summer bliss!
Cucumber is a cooling classic. It immediately brings to mind an image of a woman lying down with cucumber slices on her tired, puffy, computer strained eyes. Yes, cooling cucumber to the rescue! Due to it's high water content (96%) cucumber actually increases hydration in your body as well as reduces inflammation and overheating. Cucumber is very alkalizing so it helps neutralize your overacidic system. AND they're packed with vitamin C, A, and many B vitamins. Bring the cooling cukes on! Mint is a favorite cooling herb. Perfect for Summer drinks, delicious, sparkly mint helps soothe your digestion as well as relax the body and calm the nervous system. Ahhhhh! Limes, are very cooling and hydrating for you system. They are deeply cleansing and a great digestive aid. Limes are similar to lemons as they both have the sour taste, but limes don't aggravate pitta dosha as much as lemons. So in Summer…squeeze in the limes and remember to include the peel in your drink to receive all of the health benefits!
Cucumber, mint & lime elixir recipe
4 cups of water
12 cucumber slices
4 lime slices
4 sprigs of mint
You can lightly crush the cucumber, lime, & mint and then put them in the water.
Sip, hydrate, & chill out!
CCF + ROSEBUDS TEA
I was first introduced to CCF (cumin, coriander, fennel) tea by Dr. Vasant Lad, my Ayurveda teacher. It is a traditional Ayurveda tea used to boost the digestive fire, referred to in Ayurveda as agni. It is good for digestive health for all of the doshas. Used often in Ayurvedic cooking for it's delicious taste and medicinal qualities, Cumin stokes the digestive fire, increases mineral absorption in the intestines, and helps relieve gas. Particularly helpful for pitta digestive issues, Coriander soothes an irritated digestive system and cools inflammation in the body particularly in the stomach and urinary tract. It helps prevent gas & bloating as well is a diuretic. Fennel, the third magic medicinal ingredient, is one of the best herbs to use to if you have weak digestion and heating spices, like chilis, would overheat your system. After a meal you can eat 1 tsp of roasted fennel seeds to help your boost your digestion. The three herbs together create a powerful digestive tonic, stoking the metabolism while reducing inflammation and agitation. Try adding some rose buds, as Katia suggests, for an extra cooling twist to help reduce pitta. The rose flowers will help subdue the heat, and relieve congestion in the blood and inflammation.
CCF + rosebud tea recipe
1 cup water
⅓ teaspoon cumin seeds
⅓ teaspoon coriander seeds
⅓ teaspoon fennel seeds
2 rosebuds
Boil the water. Add the spices & rose buds. Turn off the heat, cover & let sit for about 5 minutes. Strain & Enjoy. I add a little honey in it to sweeten.
For more ways to cool Pitta dosha, as well as get a good foundation in the principles of Ayurveda and all of the doshas, join me for my Ayurveda Teacher Training Module at Sacred Sounds Yoga this weekend, Aug. 12, 13 in Manhattan.
Joyous heart!
Leigh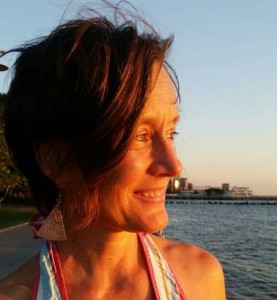 ---
Leigh Evans and Yoga Sukhavati
Posted on April 14th, 2015
---
Leigh Evans muses on yoga, internal investigation and transformation and her upcoming Yoga Sukhavati 200 HR Teacher Training in Nicaragua.
How long have you been practicing yoga? How long have you been teaching yoga?
In 1986, I had the great fortune to walk into the class of Dharma Mitra here in New York city. I was blown away by him and how yoga released the anxiety I was feeling as a young struggling dancer in NYC. After that initial class I felt so calm and peaceful. I went back everyday for 6 months and took everyone I knew to the class. I've been practicing yoga ever since. Wow, it's been 29 years that I've been practicing yoga!
I've been teaching for 21 amazing years!
How did your first yoga teacher training change your life?
My first teacher training was in 1993 with Rodney Yee. I was lucky to live very close to the Piedmont Yoga Studio in Oakland, CA where Rodney was teaching. It was his first teacher training and we all had such an amazing time exploring asana. He's a very creative person and was continually exploring to see what works to open the body. Through the practice of teaching in the training I became empowered to speak. My voice had always been one of my issues. Prior to that I really had difficulty speaking to people and was shy in front of a group. The teacher training provided me with a deep investigation and understanding of the body through the asana practice and also with a voice to share with other people. Teaching has really opened me up to other people. 
You have extensive experience training with some of the best teachers in their respective fields, all over the world. Is there one teacher that has influenced you the most over the years?
I truly have been blessed by studying with the finest teachers. I seek out the best and am grateful that I have had the opportunity to learn from such incredible teachers.
When looking back I think my yoga path has been most significantly influenced by Sarah Powers. She is an amazing yogini, devoted to exploring practices that offer paths to awakening and freedom. She is continually seeking, learning, exploring and sharing what has helped her the most. I have witnessed her teaching change over the years. She is not afraid to let go of the practices that are no longer necessary for her. When I did my teacher training with with her in 2000, she was primarily a yoga teacher and had just started exploring meditation. Over the past 15 years her teaching has shifted significantly to be more focused on yin yoga and meditation. It was through my studies of yin yoga with Sarah that I was introduced to yoga practices that targeted specific meridians and organs. I continued that exploration as I delved deeper into the theories and practices of Ayurveda and chinese medicine and developed the Yoga Sukhavati seasonal practices. 
What were you doing before you taught yoga full time?
My life was devoted to pursuing art and performance as a dancer and choreographer. I was working as a production artist in a graphic design firm which meant I spent all day sitting in front of a computer. The work that I got paid for was killing my body and my soul. I was miserable and my neck and back hurt all the time. At some point I just couldn't take it anymore. I quit my job, went to India for 5 months and studied yoga and Odissi dance, (indian classical dance). After my journey, I vowed not to return to work that made me so unhappy and i started teaching yoga full time. 
What do you enjoy about teaching yoga teacher trainings?
I love offering the opportunity for students to slow down and take the time to truly investigate. In our current fast paced lives and quick vinyasa practice, we rarely have the opportunity to listen deeply to what is happening inside. The Teacher Trainings provide an oasis of time and support through the deepening of the asana and meditation practices to go inside and really see what is happening in our bodies and minds. Through the process of bringing our habitual tendencies to consciousness we open to insight, choice and freedom. It brings me such joy to guide and witness the transformation of my students as they develop the skills and awaken their voice and presence through taking their seat as the teacher.
In your opinion, what is the benefit to doing a training abroad, vs. staying in your community?
When people take a teacher training in the midst their busy lives, they often feel overwhelmed. It is difficult to let go of the distractions and necessities of work and relationships in their home life. Carving out the time to fully commit to practice and study in a teacher training immersion abroad offers an invaluable supportive oasis. The Immersive retreat offers the freedom to completely devote yourself to your yoga practice and studies. As you remove yourself from your jam packed schedules and distractions of your daily life and dedicate time to practice, your body relaxes, your mind quiets and you reconnect with the essence of your being. The retreat environment fully supports you, so you can dedicate yourself to study. Your practice and awareness will soar to new levels!!
What are you most excited about for the 200 hour Yoga Sukhavati YTT in Nicargua?
For the 200 hour teacher training in Nicaragua I'm looking forward to being immersed in such a beautiful blessed environment that will offer all of us support. As a teacher, it is such a wonderful opportunity to release into just teaching and being. Embraced by this support, my presence and awareness will deepen and my clarity for teaching and seeing what the students need will expand. It is a rare gift of time and support. 
How did you pick Nicargua for this particular training?
I like to offer trainings and retreats in pristine remote locations where the students will be immersed in natural beauty as well as exposed to new cultures. Nicaragua does not have as large of a tourist industry as some of it's neighbors, so it will be easier to experience the real culture and get to know some of the Nicaraguan people. I'm very excited about this. Our retreat center, Costa Dulce is an absolutely gorgeous location. We have our own private secluded beach just steps away from our yoga studio. July is supposed to be the best time for surfing! 
Can you give an example of what a typical day of training would look like?
Sample day
6:00am Wake up-take a dip into the ocean!
6:30-7:15am Meditation
7:15–7:30am Fruit & tea
7:30-9am Asana practice
9:00-10:15am   Breakfast
10:30am-12:30pm Asana investigation
12:30-3pm Lunch & free time
3:00-5:00pm   Seminar (philosophy, ayurveda, anatomy, etc.)
5:00-7:00pm Asana adjustments
7:00-8:00pm Dinner
8:00-9:00 pm Class if needed
How do you know Diane and Ira? What specialities will they bring to the training?
Diane Sherman is a friend and yoga colleague of mine from when I lived in Oakland, CA. She is a very creative and vibrant person, yogini, teacher, artist, and poet. She has also studied extensively with Sarah Powers so our teaching perspective is aligned.D iane will be teaching Asana with me as well as yoga philosophy. She has a life-long practice of journaling which inspired her to create a beautiful online course "Zen to Paper" in which she invites people into the world of journaling. She will be sharing her creative journaling techniques inviting the students in the training into a personal investigation of the Yoga Sutras.
Ira Macner is the anatomy teacher for the Greenhouse teacher training that I have been directing for the past 5 years. She is a wonderfully warm  person and a great anatomy teacher. She brings Anatomy alive with her excellent sense of humor and thorough understanding of the body from her years as a massage therapist as well as a yoga teacher. 
If there is one take-away you hope your 200-hour Yoga Sukhavati graduates have, what would that be?
I hope to be able to help people see where they are stuck in their bodies and minds and through that awareness open the path to freedom. Whether the obstruction is physical, mental, or emotional, I hope the transformative process of the 200-hour training will provide graduates with the skills to witness these habits and release the patterns that are holding them back and embrace practices that help them be their most vibrant and loving selves.
---