SEASONAL SELF-CARE BLOG
---
LEVEL I – EVOLVE- COSTA RICA
Posted on September 9th, 2019
---
Immerse yourself in the lush jungle of Costa Rica on the Osa Peninsula where the rainforest meets the sea. Take a deep breath in and step into your full radiance. Teeming with monkeys, macaws and an astoundingly diverse range of wildlife, the remote southern coast of Costa Rica invites you to relax into the time and space where connection happens with ease. Removed from daily distractions, living yoga daily, and honoring the sacredness of nature, find your place, your voice, and your emerging self.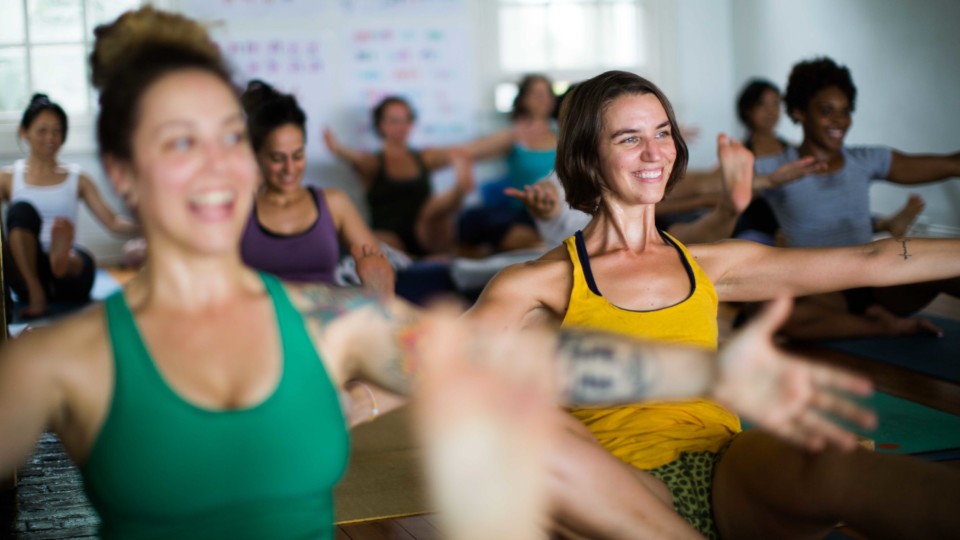 In this sublimely supportive setting, embrace the opportunity to transform by immersing yourself in  Level I – EVOLVE, the first of two ten day trainings in the Yoga Sukhavati 200 Hour Teacher Training. This ten day tropical training is designed to provide you with the time and techniques to deepen your yoga practice.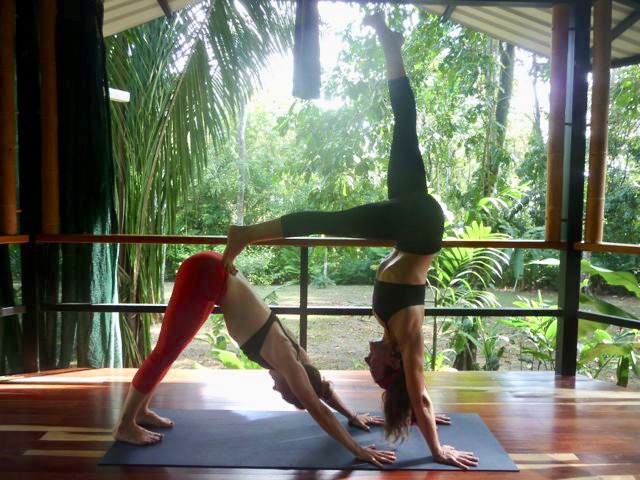 With decades of teaching thousands of students, Leigh Evans has crafted a mindful, earth-focused Yoga Alliance Certified 200 Hour Yoga Teacher Training that fuses both the body and the earths' cycles, encompassing everything from anatomically based vinyasa yoga to ayurvedic wellness and women's practices to support the whole self in a lifelong journey of self awareness.
Refine your asana skills in alignment based vinyasa practice, receive yogic wisdom from the study of ancient texts, and explore holistic self care practices to deepen your yoga practice and live a life of balance in harmony with nature and your highest self. In these ten days, immersed in the yoga practices and the exquisite beauty of Costa Rica, be ready to transform as an individual, develop life long friendships, and live in a supportive community learning and growing together.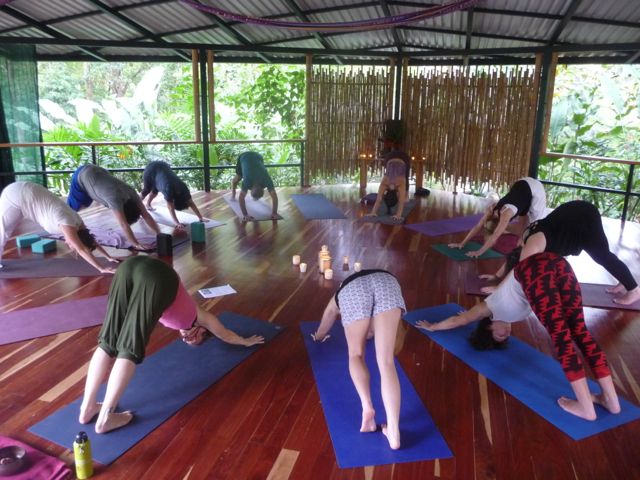 Level I – EVOLVE welcomes those students who are simply wanting to deepen their yoga practice, as well as those who would like to become teachers or for people who have taken a teacher training previously and would like to go deeper into studies that may have been not addressed and brush up on their teaching skills. After completing Level I – EVOLVE, continue on your path with The Yoga Sukhavati: Level II – EMPOWER training. Designed to help you move through the obstacles that are limiting you, this ten day immersion helps you step into your full radiance and manifestation and provides you with the teaching skills and experience to confidently take the seat of the teacher with knowledge, grace, and compassion.
LOCATION
EL TUMBO DE LAS OLAS
Costa Rica, Osa Peninsula
In a country known for its natural wonders, the Osa Peninsula represents a singular experience, with breathtaking views and Costa Rica's most abundant wildlife. Hikes reveal a vast wilderness, but simply observing from your deck offers views of the energetic local monkey troops, beautiful tropical flowers, and brilliantly colorful bird species.
El Tumbo de las Olas is a gorgeous retreat center on the Osa Peninsula. Surrounded by jungle with the beautiful pan dulce beach just a minute away, this magical paradise is the perfect setting for your yoga journey.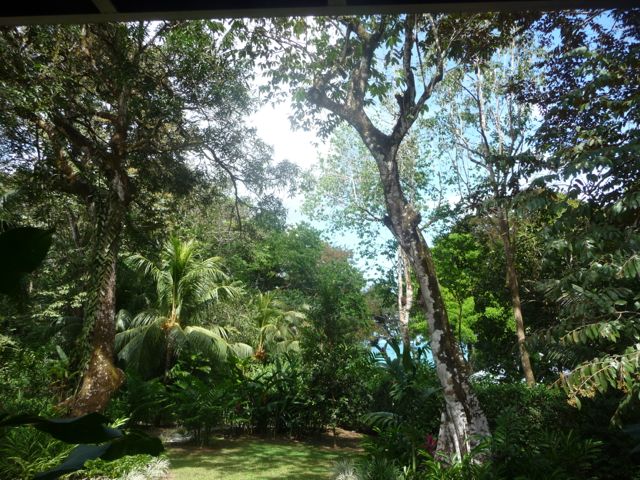 Tumbo's Casa Grande is a two story, luxury eco-lodge thoughtfully designed for communing with friends, family, and the natural world. This magnificent, open-air getaway is built in perfect harmony with it's surroundings. Surrounded by some of the jungle's largest trees and most active animal corridors, the open-air design allows for ocean breezes and the echo of birds to flow throughout.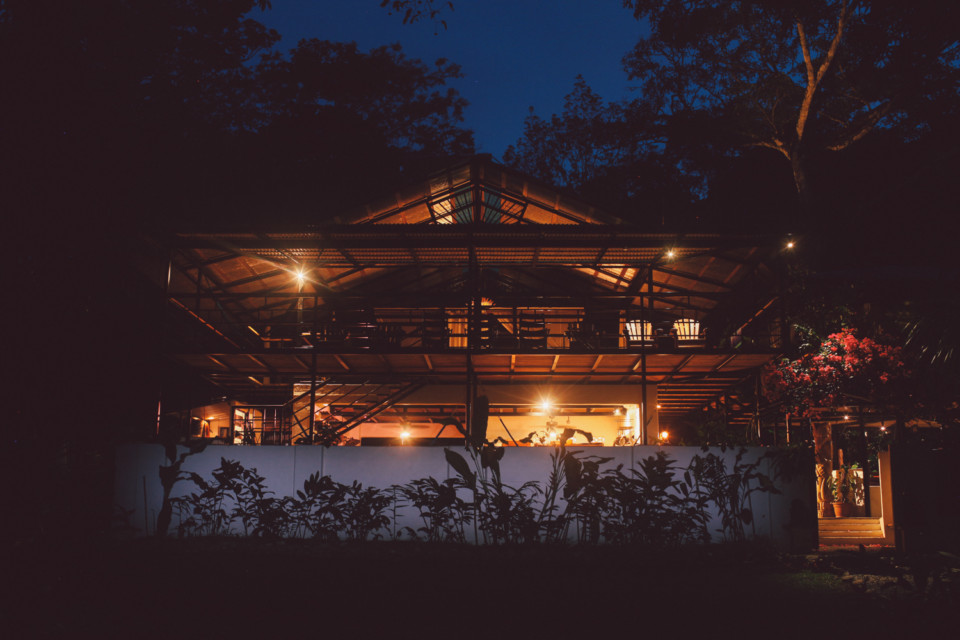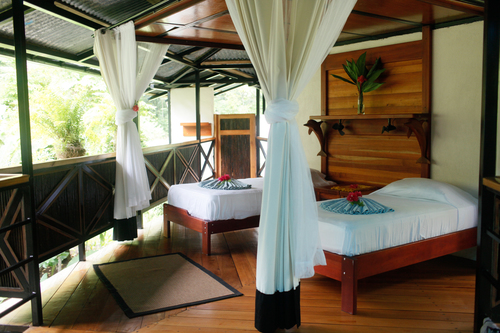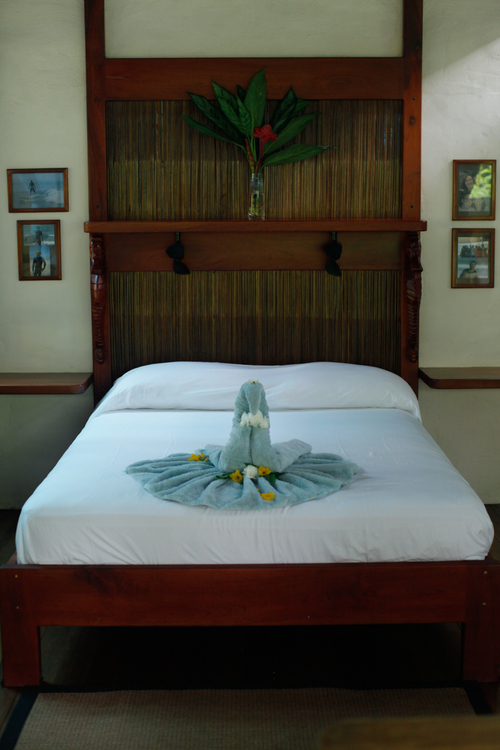 Requirements: Open to students who have been practicing yoga for a minimum of 2 years.
Level I – EVOLVE is a required course for the Yoga Sukhavati 200 hour Teacher Training. It counts as 100 hours towards your certificate. Upon completion of Level I, attend Level II – EMPOWER 100 Hour Immersion to complete your training and receive your Yoga Alliance Certification.
---
LEVEL II – EMPOWER – CATSKILLS
Posted on August 28th, 2019
---
Whether you're seeking a career change or the journey of self discovery, Yoga Teacher Training is a rite of passage for serious practitioners with a passion for life. Through her Yoga Sukhavati 200 Hour Teacher Training, Leigh Evans has brought hundreds of budding teachers and enthusiasts to the next level of their experience, and the transformations have been remarkable. Teaching teachers is Leigh's gift to the world, and a gift you owe yourself if you're ready to take the next step in your journey.
In this ten day immersion in the beauty and peace of the Catskills, dive deeply into the practice of teaching yoga while receiving ancient yogic wisdom and wellness practices. Building on the personal growth and yogic foundations of Level I – EVOLVE training, The Yoga Sukhavati: Level II – EMPOWER training with Leigh Evans will help you move through the blockages that are limiting your full manifestation in you life.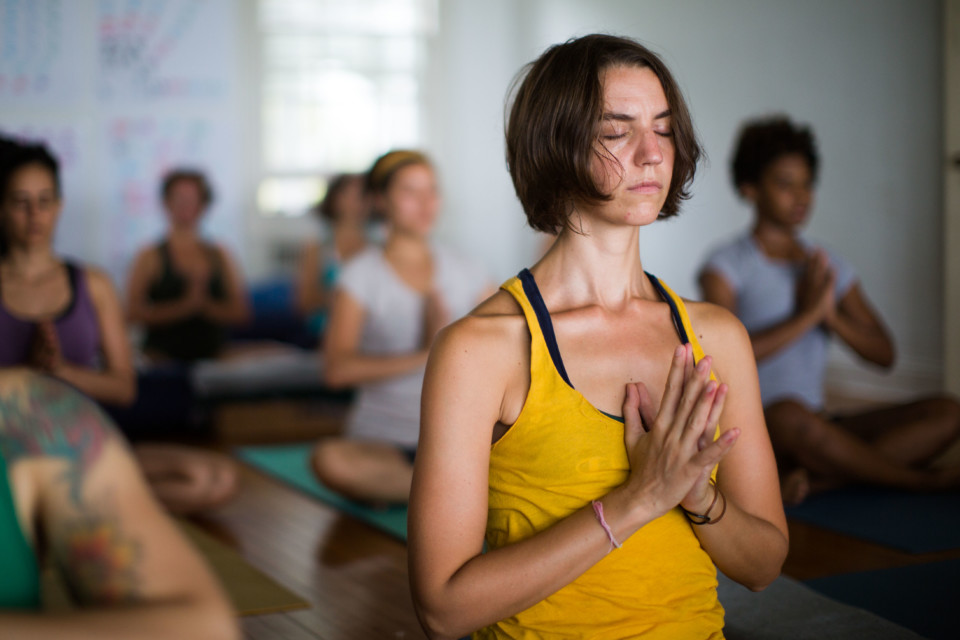 Helpful to everyone, regardless of whether or not you decide to teach, this process will give you the courage to honor your innermost longings, taste your essence, and set your feet on your path.  With Leigh's guidance, polish your personal practice, find your voice as a teacher, and hone your teaching skills so that you can confidently take the seat of the teacher with grace and compassion.
Develop substantial skills and shine as a yoga teacher through investigation of alignment principles in foundational asanas, teaching practicums with personalized feedback, investigation of intelligent sequencing, the craft of vinyasa rhythm and pacing, and developing the techniques to teach safe and creative beginning and open level classes.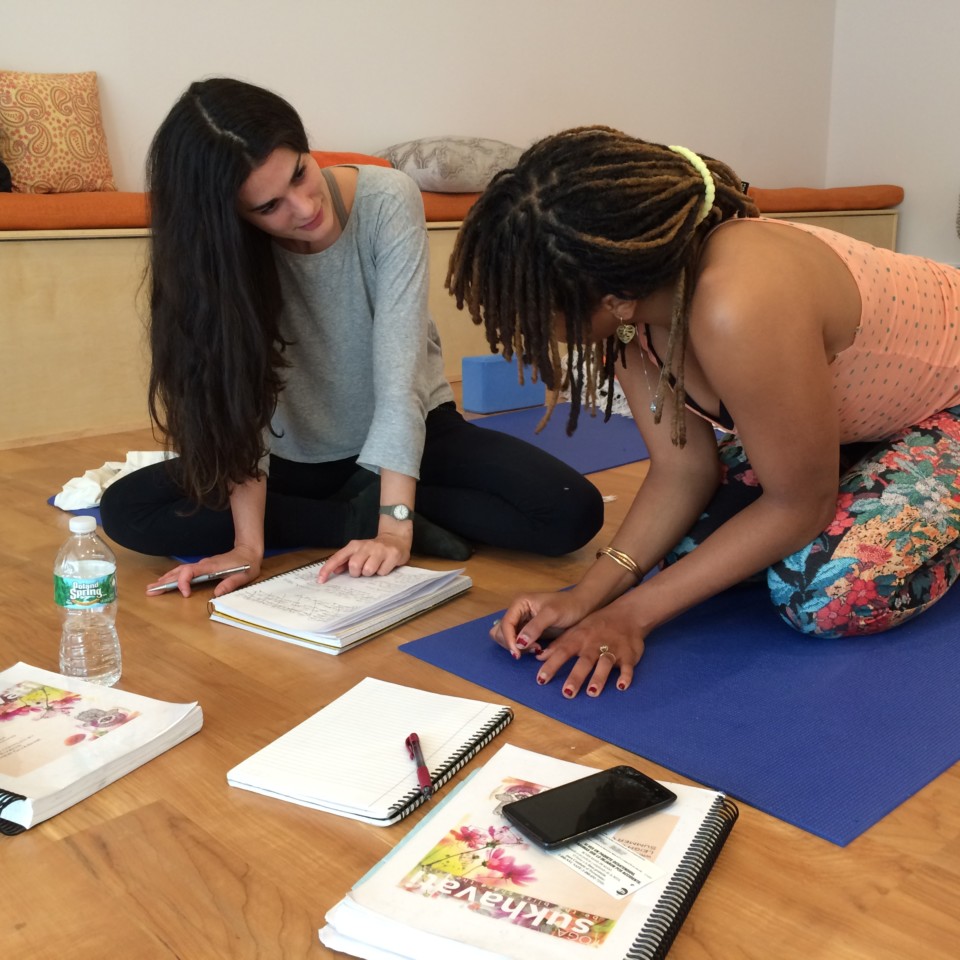 LOCATION
DOWNSTREAM RETREATS – CATSKILLS

Our retreat space in the Western Catskills is nestled in the valley of the Moresville mountain range, near historic Roxbury, New York. Dedicated to yoga, education, and wellness, Downstream Retreats is located on ten acres of meadows and woodland with many spots to socialize or quietly enjoy the natural beauty. For classes and gatherings, we have a spacious, two story converted barn and a restored 1850s farmhouse. Both sit alongside a rushing mountain stream that feeds into the nearby East Branch of the Delaware River. The Catskills are our backyard with nearby hiking trails, skiing, cycling, swimming and outdoor recreation available year round.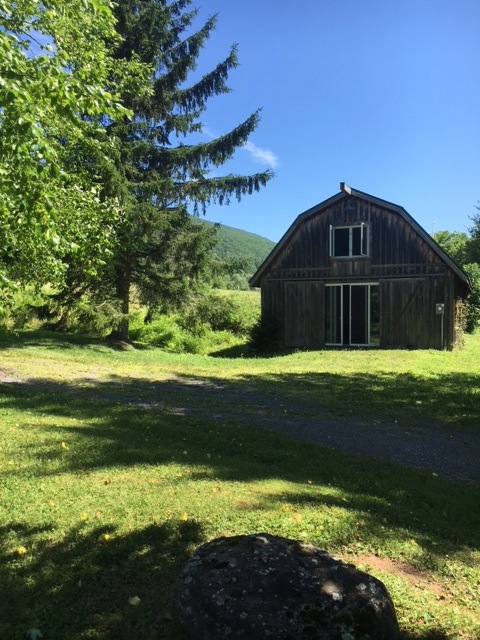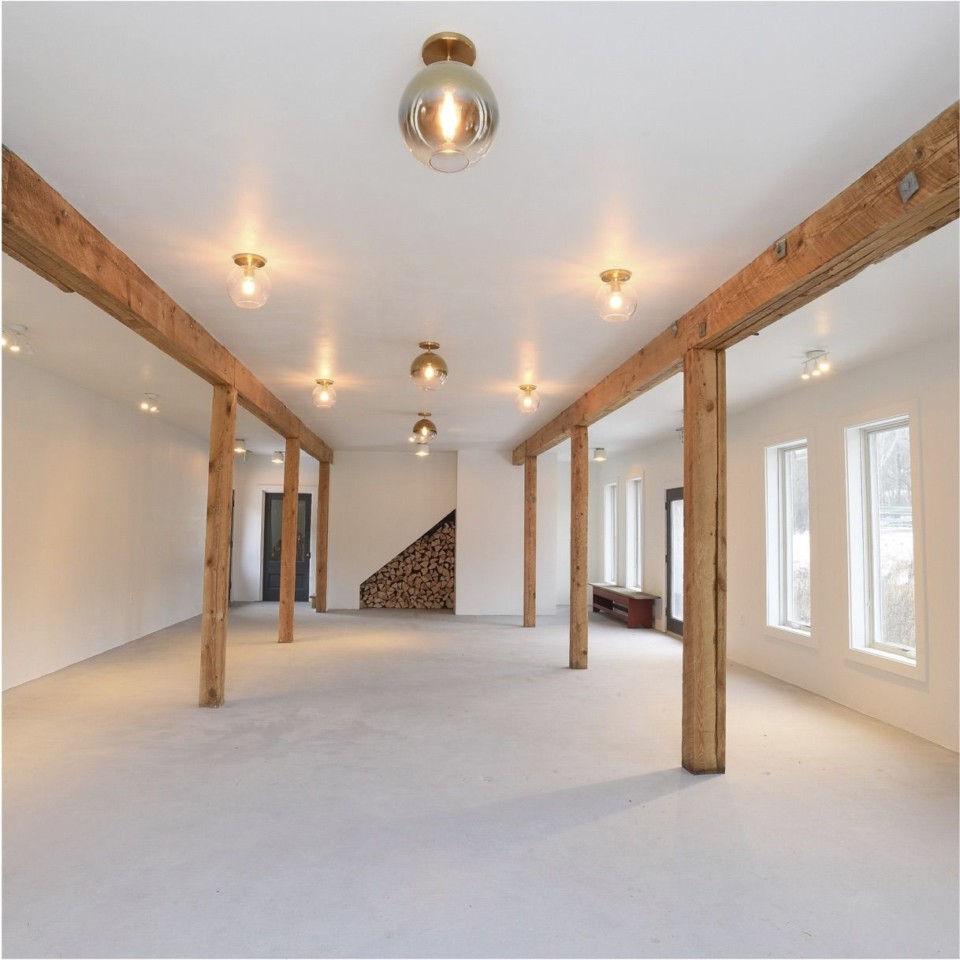 Requirements: Open to students who have completed Yoga Sukhavati Teacher Training, Level I – EVOLVE
Level II – EMPOWER is a required course for the Yoga Sukhavati 200 hour Teacher Training. It counts as 100 hours towards your Yoga Alliance Certification. 
Once you have successfully completed both Level I and Level II, you will receive your Yoga Sukhavati 200 Hour Teacher training certificate and be eligible to register as a yoga teacher with Yoga Alliance (E-RYT-200).
---
COOLING ELIXIRS!
Posted on August 10th, 2017
---
Try these cooling elixirs to help you get through the heat and boost your digestive system!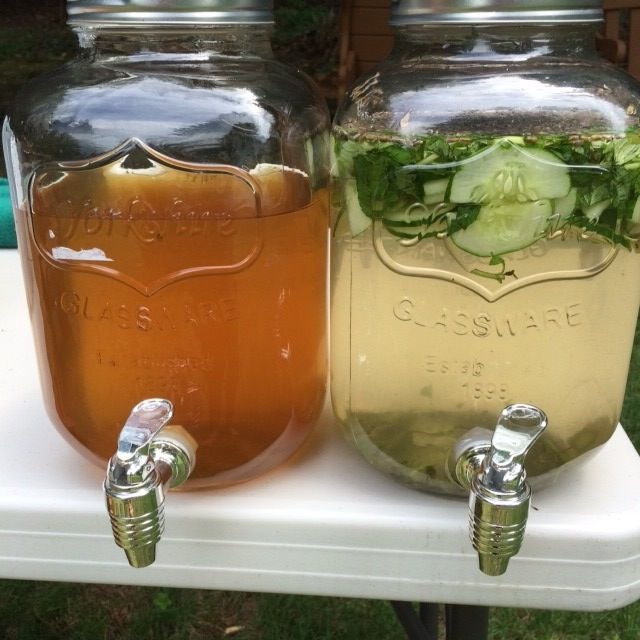 I'm back in New York. After the past few months of traveling and teaching, I really needed to ground myself when I got back home- my vata dosha, air element, was way out of balance! So I've been doing very rooting yoga practices and have been really enjoying getting all cozy and homey in my apartment! These last few days, it's been hot and muggy and the fire element is in full blaze again and my pitta dosha is going crazy! I'm feeling irritable. I have a rash, and some heartburn. Oh my what is a person who is vata/pitta to do?  Well, I'm doing everything I can to keep cool and boost my digestive system. Right now, I'm sipping on CCF + rosebuds, one of the delicious cooling elixirs from our retreat with Narayana Integrative Center! It is a digestive powerhouse as well as cooling for the system. In late Summer it is particularly important to stoke the digestive fire, as the wisdom of Chinese medicine encourages us to tend to our stomach and spleen, to nurture and cleanse our earth element.
CUCUMBER, MINT, LIME ELIXIR
This Summer cooling elixir is so pretty-just looking at all the sweet greens cools my overheated, agitated mind! Sipping on this is like taking a dip in the ocean and luxuriously floating on your back, gazing at the clouds moving through the sky. Time suspended in dreamy late Summer bliss!
Cucumber is a cooling classic. It immediately brings to mind an image of a woman lying down with cucumber slices on her tired, puffy, computer strained eyes. Yes, cooling cucumber to the rescue! Due to it's high water content (96%) cucumber actually increases hydration in your body as well as reduces inflammation and overheating. Cucumber is very alkalizing so it helps neutralize your overacidic system. AND they're packed with vitamin C, A, and many B vitamins. Bring the cooling cukes on! Mint is a favorite cooling herb. Perfect for Summer drinks, delicious, sparkly mint helps soothe your digestion as well as relax the body and calm the nervous system. Ahhhhh! Limes, are very cooling and hydrating for you system. They are deeply cleansing and a great digestive aid. Limes are similar to lemons as they both have the sour taste, but limes don't aggravate pitta dosha as much as lemons. So in Summer…squeeze in the limes and remember to include the peel in your drink to receive all of the health benefits!
Cucumber, mint & lime elixir recipe
4 cups of water
12 cucumber slices
4 lime slices
4 sprigs of mint
You can lightly crush the cucumber, lime, & mint and then put them in the water.
Sip, hydrate, & chill out!
CCF + ROSEBUDS TEA
I was first introduced to CCF (cumin, coriander, fennel) tea by Dr. Vasant Lad, my Ayurveda teacher. It is a traditional Ayurveda tea used to boost the digestive fire, referred to in Ayurveda as agni. It is good for digestive health for all of the doshas. Used often in Ayurvedic cooking for it's delicious taste and medicinal qualities, Cumin stokes the digestive fire, increases mineral absorption in the intestines, and helps relieve gas. Particularly helpful for pitta digestive issues, Coriander soothes an irritated digestive system and cools inflammation in the body particularly in the stomach and urinary tract. It helps prevent gas & bloating as well is a diuretic. Fennel, the third magic medicinal ingredient, is one of the best herbs to use to if you have weak digestion and heating spices, like chilis, would overheat your system. After a meal you can eat 1 tsp of roasted fennel seeds to help your boost your digestion. The three herbs together create a powerful digestive tonic, stoking the metabolism while reducing inflammation and agitation. Try adding some rose buds, as Katia suggests, for an extra cooling twist to help reduce pitta. The rose flowers will help subdue the heat, and relieve congestion in the blood and inflammation.
CCF + rosebud tea recipe
1 cup water
⅓ teaspoon cumin seeds
⅓ teaspoon coriander seeds
⅓ teaspoon fennel seeds
2 rosebuds
Boil the water. Add the spices & rose buds. Turn off the heat, cover & let sit for about 5 minutes. Strain & Enjoy. I add a little honey in it to sweeten.
For more ways to cool Pitta dosha, as well as get a good foundation in the principles of Ayurveda and all of the doshas, join me for my Ayurveda Teacher Training Module at Sacred Sounds Yoga this weekend, Aug. 12, 13 in Manhattan.
Joyous heart!
Leigh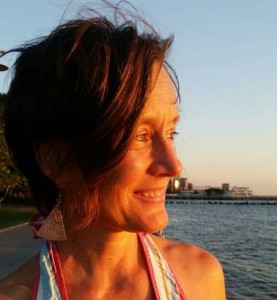 ---