SEASONAL SELF-CARE BLOG
---
WINTER RADIANCE 2021
Posted on December 22nd, 2020
---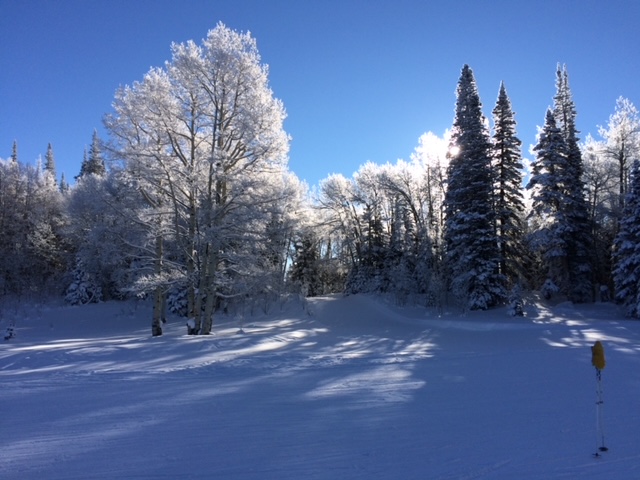 Breathe deeply and accept the jewel and the grit of this moment.– Mark Nepo
We're arriving at the doorstep of 2021 bruised and battle scarred but resilient and adaptable. No one said that evolution was going to be easy. Our entire way of being in the world is shifting and though we are getting more adept at the continually changing landscape, it's difficult. As Winter started approaching and it became apparent that things would be in various levels of "lockdown", I started feeling overwhelmed and alone. I leaned in more deeply to my home yoga practice, boosted my self-care, and picked up my accordion and started singing again. I started feeling more balanced, grounded, and connected with my deeper being. I am so grateful that I have these tools to help me reconnect, re-balance myself and access my creativity. My home practices have been my refuge, my oasis for many years.
This Winter, I would love to help you create or deepen your home practice so that you will have this refuge where you can re-connect with your deepest self and renew your being. I also want to help you really rest so that you can truly rejuvenate during these Winter months. I'd like to share with you many profoundly relaxing practices to help you sleep more deeply so that you can receive the nourishment and healing that only deep sleep can offer. In addition, since our yoga studios are closed now and we can't go on our fabulous Winter Retreat this year, I thought I'd create a way for us to gather together as a community. So I created the Winter Wellness Journey, as an opportunity for you to deepen individually as well as in the support of community so that we can flourish this winter.
This Winter Wellness Journey is offered live through weekly Zoom sessions, a monthly intensive restorative yoga workshop, as well as a facebook group where we will share our process as we deepen in our internal winter practices. All the sessions will be recorded for those who are not able to attend the session.
Winter Meridian Yoga & Yoga Nidra
Developing a Home Yoga Practice
The Art of Sleep & Rest
Join me and nourish the well of your being this Winter and cultivate your full radiance and vitality!
Happy Solstice and Happy Holidays!
Leigh
---
SLEEP ELIXIR – GOLDEN MILK
Posted on March 25th, 2020
---
One of my favorite sleep rituals is to drink a nightly cup of India's Ayurvedic gem, "Golden Milk."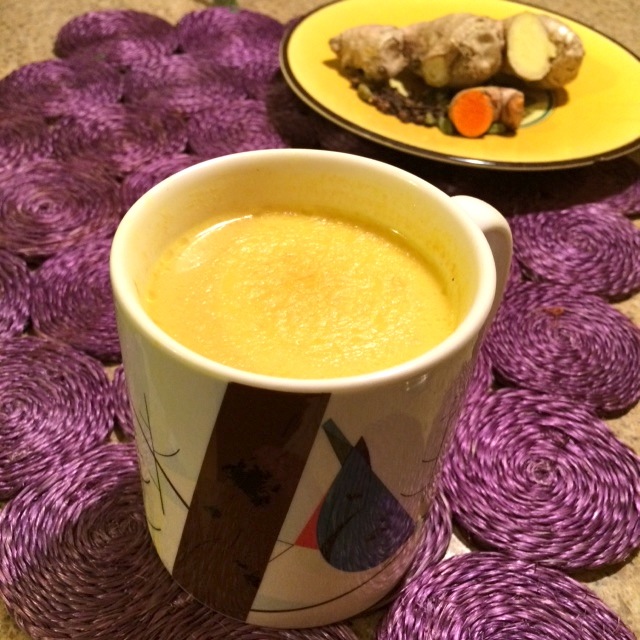 Every night before going to bed, I drink Ayurveda's "Golden Milk." It's an incredible sleep elixir and also very good for your digestion. It helps me calm down and relax so that I can get a good nights sleep.  The golden color as well as it's potent immune boosting power comes from tumeric, the gem of Indian medicine and cooking. Tumeric has incredible digestive, anti-inflammatory as well as antioxidant properties. Coupled with ginger and the spices, it becomes a digestive powerhouse and immune booster, as well as a magical sleepytime elixir! I've been drinking it every night. I love the ritual of grating the fresh tumeric & ginger and grinding the spices. The pepper unpacks and increases the benefits of the tumeric. Cardamom helps cleanse the body during the night with it's detoxification properties. Cloves are a digestive stimulant as well as a great boost for the immune boost system helping release sinus & bronchial congestion. Cinnamon is also a digestive tonic. Nutmeg is an amazing sleep aid. The coconut cools all the heating spices down creating balance.
I find it the ritual of making Golden milk comforting and helps me start to relax. Then I light some candles, and put some essential oils in my diffuser (lavendar, clary sage, geranium, and bergamot are my favs these days) and curl up on my couch and sip my "Golden milk". It makes me deliciously relaxed and sleepy!  Try it – You'll love it!
Golden Milk
Serves 1
1 mug of milk (almond or other nut milk, or coconut milk )
1 tsp fresh tumeric
¼ tsp fresh ginger
4 black peppercorns
2 cloves
2 pods green cardamon
Pinch cinnamon
Pinch nutmeg
½ tsp coconut mana or coconut oil
honey to taste
Heat up the milk and simmer. Grate the fresh tumeric & ginger and add to the milk. Grind the peppercorns, cloves and cardamon and add with coconut mana, cinnamon, nutmeg to the milk. Whisk until it becomes a gorgeous golden color. Strain & add honey. It's deeeeelicious!
Enjoy & stay well!
Leigh
---
LEVEL I – EVOLVE – CATSKILLS
Posted on August 29th, 2019
---
With decades of teaching thousands of students, Leigh Evans has crafted a mindful, earth-focused Yoga Alliance Certified 200 Hour Yoga Teacher Training that fuses both the body and the earths' cycles, encompassing everything from anatomically based vinyasa yoga to ayurvedic wellness and women's practices to support the whole self in a lifelong journey of self awareness.
Join us and begin your journey to a fully integrated life!  Embrace the opportunity for transformation with Level I – EVOLVE, the first of two immersions in the Yoga Sukhavati 200 Hour Teacher Training. This 100 hour training provides you with the time and techniques to deepen your yoga practice. Removed from daily distractions, living yoga daily, and honoring the sacredness of nature, find your place, your voice, and your emerging self.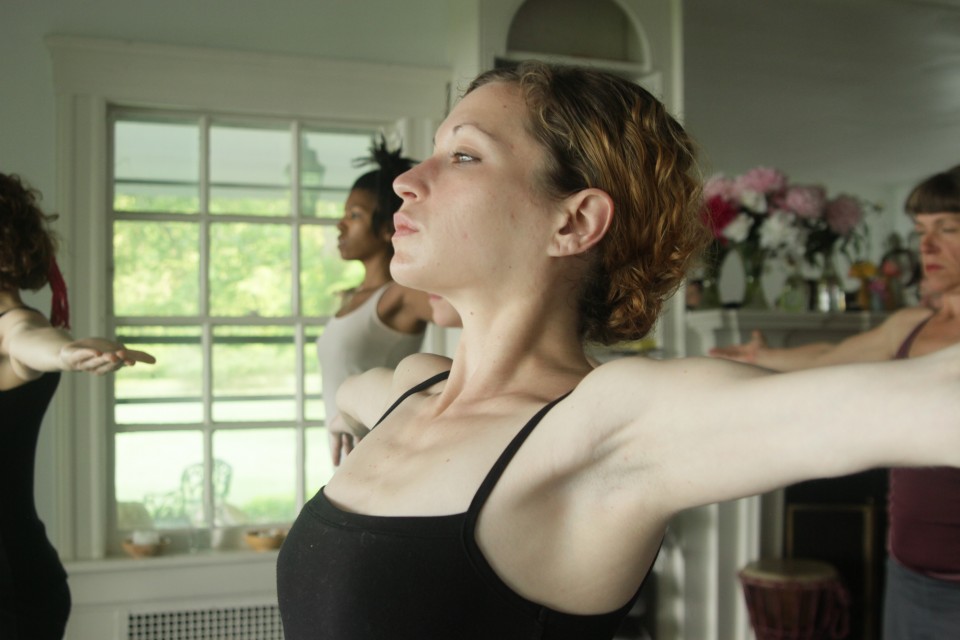 Refine your asana skills in alignment based vinyasa practice, receive yogic wisdom from the study of ancient texts, and explore holistic self care practices to deepen your yoga practice and live a life of balance in harmony with nature and your highest self. In these 6 weekend training, immersed in the yoga practices and the peaceful countryside of the Catskills, be ready to transform as an individual, develop life long friendships, and live in a supportive community learning and growing together.
Level I – EVOLVE welcomes those students who are simply wanting to deepen their yoga practice, as well as those who would like to become teachers or for people who have taken a teacher training previously and would like to go deeper into studies that may have been not addressed and brush up on their teaching skills.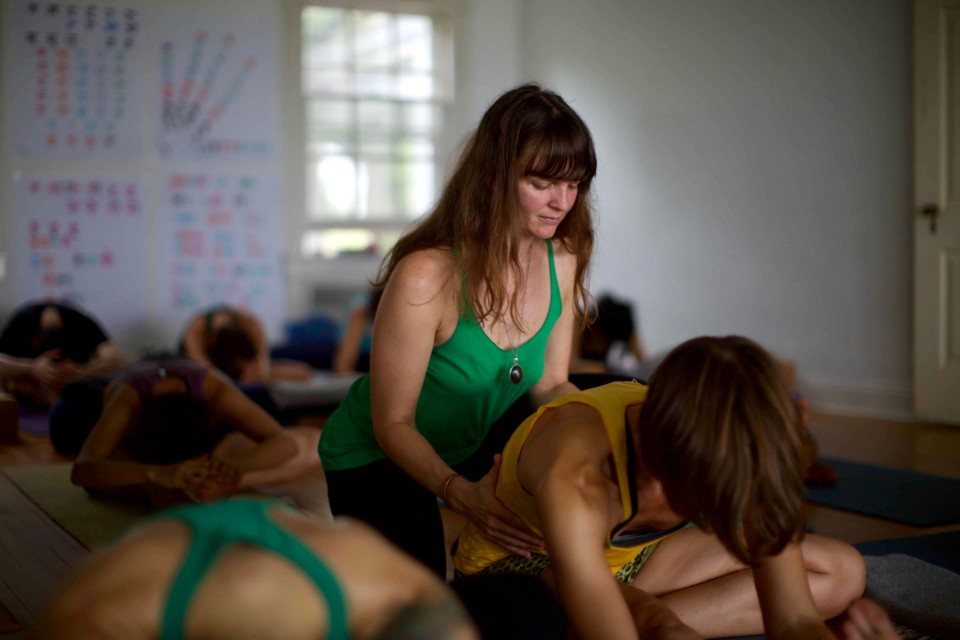 After completing Level I – EVOLVE, continue on your path with The Yoga Sukhavati: Level II – EMPOWER training. Designed to help you move through the obstacles that are limiting you, this ten day immersion helps you step into your full radiance and manifestation and provides you with the teaching skills and experience to confidently take the seat of the teacher with knowledge, grace, and compassion.
Spring Training 2020
April 4, 5
April 18, 19
April 25, 26
May 2, 3
June 6, 7
Hours
Sat & Sun. 9am-6:30pm
LOCATION
DOWNSTREAM RETREATS
Our retreat space in the Western Catskills is nestled in the valley of the Moresville mountain range, near historic Roxbury, New York. Dedicated to yoga, education, and wellness, Downstream Retreats is located on ten acres of meadows and woodland with many spots to socialize or quietly enjoy the natural beauty. For classes and gatherings, we have a spacious, two story converted barn and a restored 1850s farmhouse. Both sit alongside a rushing mountain stream that feeds into the nearby East Branch of the Delaware River. The Catskills are our backyard with nearby hiking trails, skiing, cycling, swimming and outdoor recreation available year round.
Requirements
Open to students who have been practicing yoga for a minimum of 2 years.
Level I – EVOLVE is a required course for the Yoga Sukhavati 200 hour Teacher Training. It counts as 100 hours towards your certificate. Upon completion of Level I, attend Level II – EMPOWER 100 Hour Immersion to complete your training and receive your Yoga Alliance Certification.
---