SEASONAL SELF-CARE BLOG
---
LUNAR YOGA – BOSTON
Posted on November 30th, 2015
---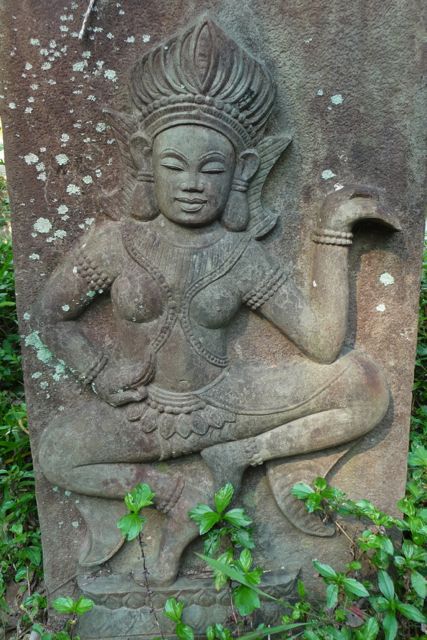 Do you feel like you are on a hormonal roller coaster every month? Create a life of balance by re-aligning with your natural rhythm. Replenish yourself with yoga and ayurvedic practices to heal, restore and renew your connection to yourself and the world around you. Reclaim your radiance and bask in the bliss of self-renewal.  Honor your sacred sensuality, awaken intuition, and invite Shakti prana, divine feminine energy into your being.
In this workshop you will learn:
• Design a monthly menstrual "self-retreat" and replenish your being through self-renewal practices.
• Restorative yoga sequence to nourish you and relieve menstrual discomfort
• Diet, mudra, and meditation practices to bring ease throughout your monthly cycle
• Connect with your natural internal rhythm and the lunar cycle
discussion and open level yoga class
$40 early bird by Sept 20
$45 after
Samara Yoga
249 Elm St, Somerville, MA 
---
Q & A with Yoga Sukhavati Graduate Kelly Voegelin
Posted on June 15th, 2015
---
Kelly Voegelin shares how she found yoga and how her training with Yoga Sukavati continues to inspire her practice and her teaching.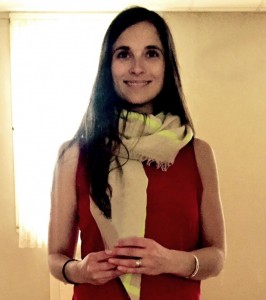 When did you start practicing yoga? How did you find yoga?
I found yoga in 2006 while living abroad in Buenos Aires. I was in search of something that would better my life on a physical & emotional level. I was very fortunate to begin with private Iyengar lessons.
How has the practice changed your life?
I am able to connect with my own needs, energies and emotions in a way that feels nourishing & genuine. Yoga allows me to do that on a physical & mental level.
What were you doing before you took your training?
I was working at Christie's Auction House as an art handler.
Why did you decide to take a 200-hr teacher training?
I was ready to commit to my practice in the fullest way possible and ready to change my life.
What stands out the most about your experience from your teacher training?
How grateful I feel about having done it. It truly changed my attitude and approach toward how I live.
How has the Yoga Sukhavati training transformed your life? What are you doing now?
Sukhavati provided many ways to approach ones practice and teaching…As a life practice. How my yoga practice is informed by Ayurveda & Chinese medicine never ceases to inspire me. I can design my practice or what I plan to teach around so many things: the moon or my own monthly cycle, the seasons or weather or external changes, certain organs or the meridian lines connected to balancing them, intentions and meditations and mudras…
I am now teaching group classes, private lessons and after school art a few days a week to young children.
How was it to work with Leigh?
Leigh is an extremely knowledgeable and reliable teacher. She inspires me to continue my curiosities and exploration of asana and the yoga sukhavati curriculum as a whole. Her classes are fun, informative and infused with information.
What advice would you give to someone who was on the fence about doing a 200-hour teacher training?
Do it. You'll never regret it. It's an act of self care and life change. And you'll meet wonderful, supportive friends and teachers along the way.
What stood out to you about the Yoga Sukhavati 300-hour Advanced training?
Practicing with seasonal change and the organs we need to nourish during those shifts has really resonated with me.
What do you like most about teaching yoga?
I'm able to offer a practice of self care and sustainability to those who show up to it. It not only gives me pleasure to serve my community but I always feel so happy at the beginning and end of each class.
You can find Kelly teaching at Greenhouse Holistic in Williamsburg, Loom Yoga Center in Bushwick and Usha Veda in Greenpoint. Visit her website for more!
---
Balance Vata Dosha in the palm of your hands
Posted on December 3rd, 2014
---
Are you feeling a bit scattered, overwhelmed, fragmented this Fall. Is it difficult to focus and complete projects? If you are harvesting your living space, did you run into some difficulties? Suddenly you wanted to clear everything out all at the same time and there were piles everywhere and you flitted from one pile to the next and nothing got organized and it all became too much?You might be feeling the effect of Vata dosha out of balance. According to Ayurveda, Vata dosha, the air element, tends to gets out of balance in the Fall. The qualities of vata are dry, light, cold, rough, subtle, mobile, clear, and erratic.Is your skin suddenly super dry? Just last week my skin started getting really chapped and I started reaching for the lotion constantly. We're feeling dry at the same time as these leaves are turning their beautiful colors, drying up, and falling off. We feel these same effects as nature because we are made up of the same elements.Other vata qualities we experience in the Fall is the erratic weather. One minute it's warm and the next cold and rainy. With the windy Fall days, we feel the mobile quality. You may experience this increased erratic and constant movement reflected in your thoughts. Are your thoughts spinning all over the place making you feel fragmented and overwhelmed? Have you been experiencing insomnia from racing thoughts?
Mudra to Balance Vata Dosha
Here's my favorite mudra to do to help calm down my spinning thoughts and awaken my inner listening. I learned it from my Ayurveda teacher, Dr. Vasant Lad. I am always amazed at how effective it is in helping me and my students focus. It helps the spinning thoughts quiet down. As the excess mind chatter dissolves, we begin to listen inside and hear our inner wisdom and intuition. Clarity emerges as we connect to our deep innermost Self.
Mudras, are sacred hand gestures that redirect prana and enhance vitality. They assist us in connecting with cosmic consciousness and shifting negative energy to positive energy.
Ankush Mudra
Sit in a comfortable position.
Place your middle finger on your thumb and put all the rest of your fingers at the base of your thumb. It looks like a hook.
Rest your hands on your lap.
 Close your eyes.
Relax and breathe deeply.
 Stay here for 5-8 minutes.
---