SEASONAL SELF-CARE BLOG
---
SLEEP ELIXIR – GOLDEN MILK
Posted on March 25th, 2020
---
One of my favorite sleep rituals is to drink a nightly cup of India's Ayurvedic gem, "Golden Milk."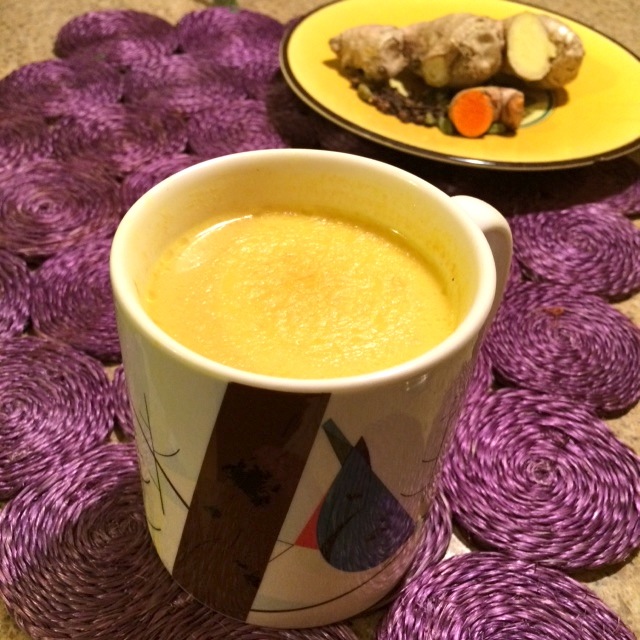 Every night before going to bed, I drink Ayurveda's "Golden Milk." It's an incredible sleep elixir and also very good for your digestion. It helps me calm down and relax so that I can get a good nights sleep.  The golden color as well as it's potent immune boosting power comes from tumeric, the gem of Indian medicine and cooking. Tumeric has incredible digestive, anti-inflammatory as well as antioxidant properties. Coupled with ginger and the spices, it becomes a digestive powerhouse and immune booster, as well as a magical sleepytime elixir! I've been drinking it every night. I love the ritual of grating the fresh tumeric & ginger and grinding the spices. The pepper unpacks and increases the benefits of the tumeric. Cardamom helps cleanse the body during the night with it's detoxification properties. Cloves are a digestive stimulant as well as a great boost for the immune boost system helping release sinus & bronchial congestion. Cinnamon is also a digestive tonic. Nutmeg is an amazing sleep aid. The coconut cools all the heating spices down creating balance.
I find it the ritual of making Golden milk comforting and helps me start to relax. Then I light some candles, and put some essential oils in my diffuser (lavendar, clary sage, geranium, and bergamot are my favs these days) and curl up on my couch and sip my "Golden milk". It makes me deliciously relaxed and sleepy!  Try it – You'll love it!
Golden Milk
Serves 1
1 mug of milk (almond or other nut milk, or coconut milk )
1 tsp fresh tumeric
¼ tsp fresh ginger
4 black peppercorns
2 cloves
2 pods green cardamon
Pinch cinnamon
Pinch nutmeg
½ tsp coconut mana or coconut oil
honey to taste
Heat up the milk and simmer. Grate the fresh tumeric & ginger and add to the milk. Grind the peppercorns, cloves and cardamon and add with coconut mana, cinnamon, nutmeg to the milk. Whisk until it becomes a gorgeous golden color. Strain & add honey. It's deeeeelicious!
Enjoy & stay well!
Leigh
---
LEVEL I – EVOLVE- COSTA RICA
Posted on September 9th, 2019
---
Immerse yourself in the lush jungle of Costa Rica on the Osa Peninsula where the rainforest meets the sea. Take a deep breath in and step into your full radiance. Teeming with monkeys, macaws and an astoundingly diverse range of wildlife, the remote southern coast of Costa Rica invites you to relax into the time and space where connection happens with ease. Removed from daily distractions, living yoga daily, and honoring the sacredness of nature, find your place, your voice, and your emerging self.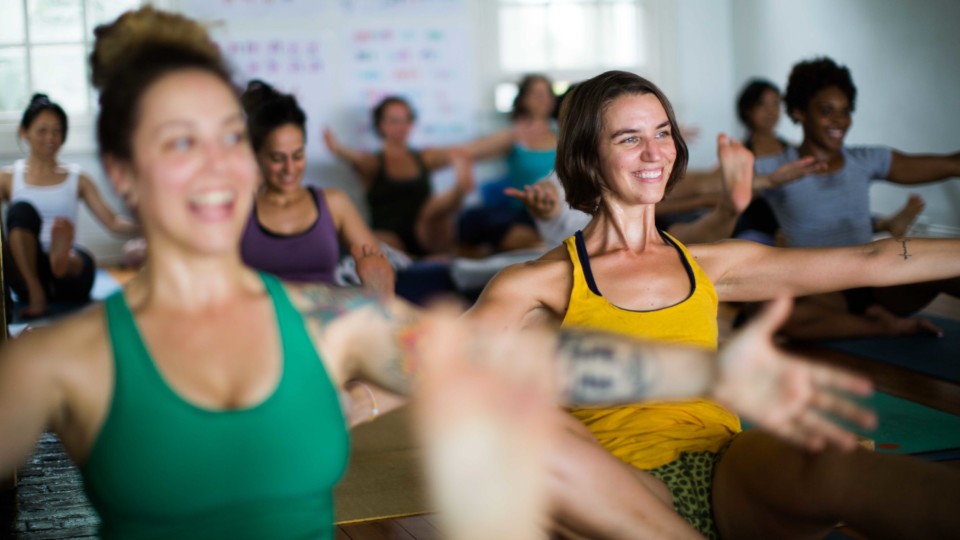 In this sublimely supportive setting, embrace the opportunity to transform by immersing yourself in  Level I – EVOLVE, the first of two ten day trainings in the Yoga Sukhavati 200 Hour Teacher Training. This ten day tropical training is designed to provide you with the time and techniques to deepen your yoga practice.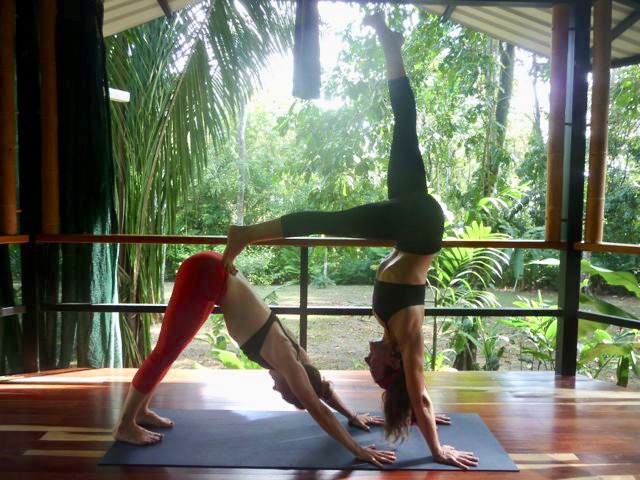 With decades of teaching thousands of students, Leigh Evans has crafted a mindful, earth-focused Yoga Alliance Certified 200 Hour Yoga Teacher Training that fuses both the body and the earths' cycles, encompassing everything from anatomically based vinyasa yoga to ayurvedic wellness and women's practices to support the whole self in a lifelong journey of self awareness.
Refine your asana skills in alignment based vinyasa practice, receive yogic wisdom from the study of ancient texts, and explore holistic self care practices to deepen your yoga practice and live a life of balance in harmony with nature and your highest self. In these ten days, immersed in the yoga practices and the exquisite beauty of Costa Rica, be ready to transform as an individual, develop life long friendships, and live in a supportive community learning and growing together.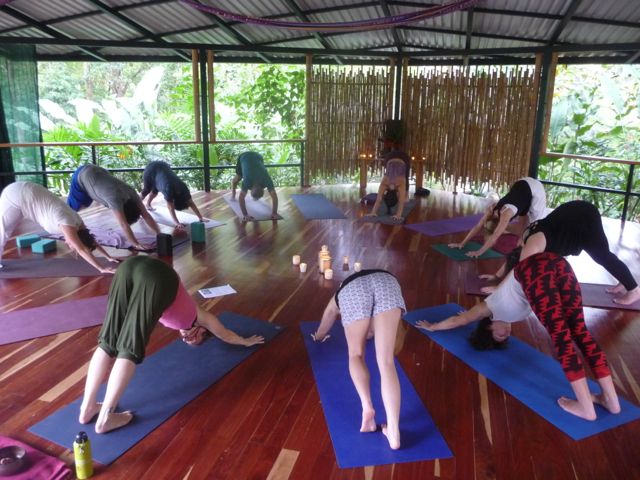 Level I – EVOLVE welcomes those students who are simply wanting to deepen their yoga practice, as well as those who would like to become teachers or for people who have taken a teacher training previously and would like to go deeper into studies that may have been not addressed and brush up on their teaching skills. After completing Level I – EVOLVE, continue on your path with The Yoga Sukhavati: Level II – EMPOWER training. Designed to help you move through the obstacles that are limiting you, this ten day immersion helps you step into your full radiance and manifestation and provides you with the teaching skills and experience to confidently take the seat of the teacher with knowledge, grace, and compassion.
LOCATION
EL TUMBO DE LAS OLAS
Costa Rica, Osa Peninsula
In a country known for its natural wonders, the Osa Peninsula represents a singular experience, with breathtaking views and Costa Rica's most abundant wildlife. Hikes reveal a vast wilderness, but simply observing from your deck offers views of the energetic local monkey troops, beautiful tropical flowers, and brilliantly colorful bird species.
El Tumbo de las Olas is a gorgeous retreat center on the Osa Peninsula. Surrounded by jungle with the beautiful pan dulce beach just a minute away, this magical paradise is the perfect setting for your yoga journey.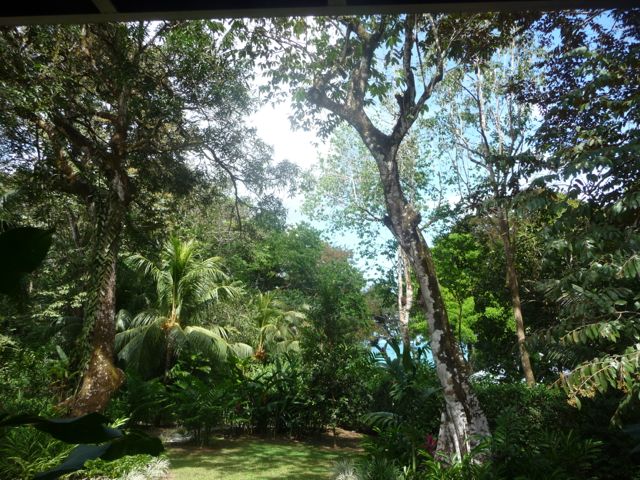 Tumbo's Casa Grande is a two story, luxury eco-lodge thoughtfully designed for communing with friends, family, and the natural world. This magnificent, open-air getaway is built in perfect harmony with it's surroundings. Surrounded by some of the jungle's largest trees and most active animal corridors, the open-air design allows for ocean breezes and the echo of birds to flow throughout.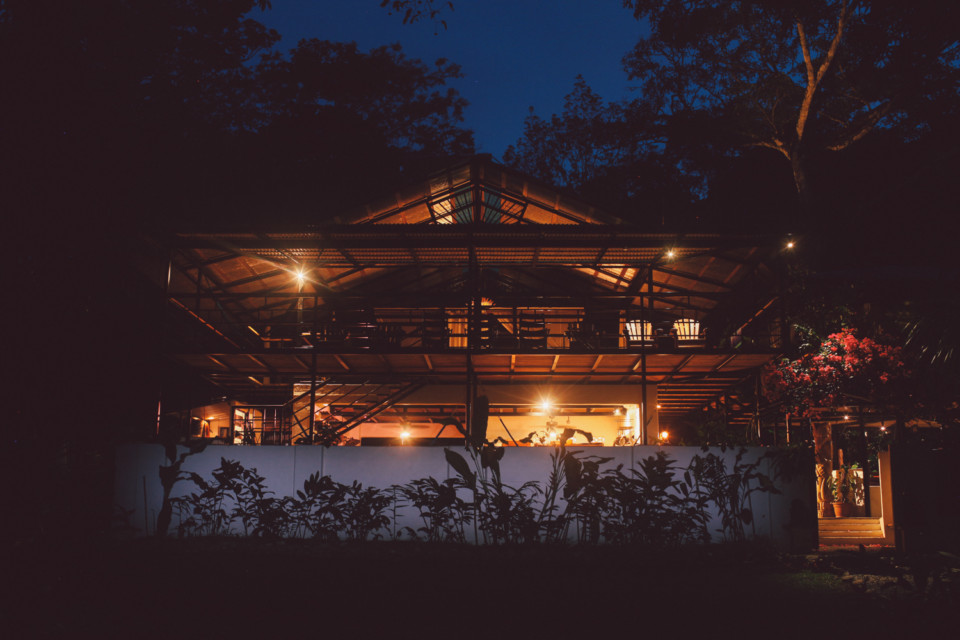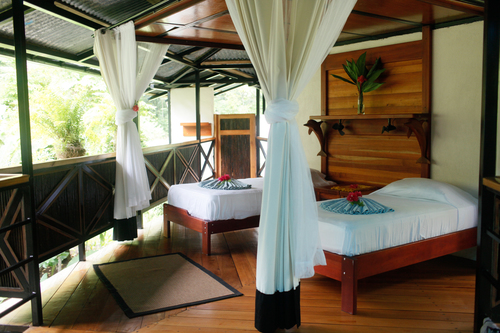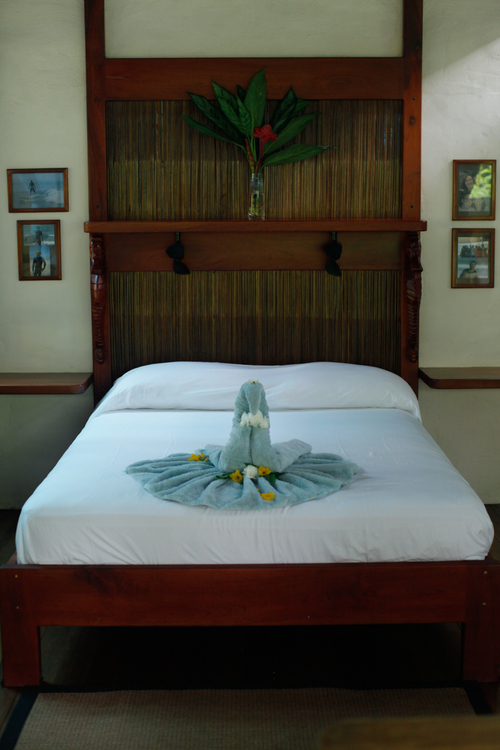 Requirements: Open to students who have been practicing yoga for a minimum of 2 years.
Level I – EVOLVE is a required course for the Yoga Sukhavati 200 hour Teacher Training. It counts as 100 hours towards your certificate. Upon completion of Level I, attend Level II – EMPOWER 100 Hour Immersion to complete your training and receive your Yoga Alliance Certification.
---
cooling herbal teas
Posted on July 9th, 2019
---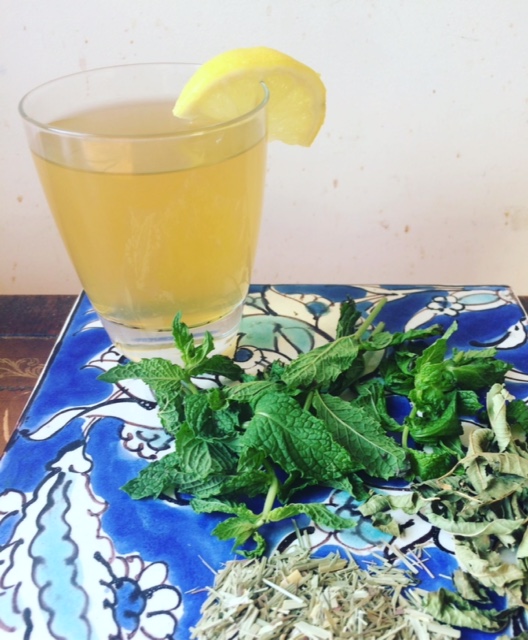 Usually in the Summer I love a good iced black tea. But all the ice teas in the store are now in plastic bottles. Since I've been really trying to be as plastic free as possible, I just can't buy them anymore. It's really frustrating! You might ask "Why don't you just make it?" But it just never tastes the same….so thanks to the inspiration of Plastic Free July and the intense humidity, I'm compelled to make an herbal cooling tea that I will love. Oh and according to Ayurveda, caffeine is heating and aggravates pitta dosha, the fire element, which is definitely true for me….(see above)!
Last week I asked my Facebook  friends for suggestions of their favorite Summer refreshing cooling drinks. Wow! so many people had great suggestions! Some I know and others like, "watermelon, beet, lemon, and mint", I had never tried before. It's been fun experimenting with the plethora of cooling herbs that help us make it through this sweltering heat: mint, lavender, lemongrass, lemon verbena, hibiscus, rose petals, roasted barley, chamomile, nettles, comfrey, dandelion, fennel, jasmine, kukicha, lemon balm, passion flower & other Summer favs – lemon, lime, and cucumber.
According to Ayurveda, Summer is the season when Pitta Dosha , the fire element can become agitated. You might be noticing some of the signs of Pitta out of balance as the heat kicks up. Are you irritable, cranky, or impatient? Is your skin itchy? Do you have hives, heat rash or acne? Are you stressed out, feeling obsessive, or judgemental? We can effectively cool our system and stay hydrated with refreshing herbal teas so that we can fully enjoy the joyous expression of the Summer's radiance!
I've been experimenting and love the pitta cooling mixture of  lemongrass, lemon verbena, and fresh mint tea with a touch of lemon and honey. It's incredibly refreshing, and makes me feel very relaxed. In fact, I'm sipping on some right now! Lemon verbena soothes inflammation, aids digestion, and offers calming qualities which also makes it a great sleep aid for those suffering from insomnia. Lemongrass detoxifies the body, reduces inflammation, fevers, infections, and swelling, and offers the bitter flavor and mint, our favorite Summer cooling herb, offers the sweet flavor both which calm pitta dosha. Lemons detoxify pitta in balance, though due to their sour flavor may stimulate aggravated pitta. Honey is heating to pitta, so use it sparingly. Enjoy!
Today I went to pick up some hibiscus and rose petals at Flower Power in the East Village. I've been trying my best to be plastic free and they have an incredible selection of loose, organic herbs and spices. I brought my own refillable cotton bags with me, but they also have small paper bags. It's #plasticfreejuly and small daily plastic free choices make a big difference in the landfill & the sea. AND small daily dosha balancing choices have a huge impact on our well being. So today I made the choice to purchase herbs for tea that would cool my system instead of agitate it and I chose to support a business that offers herbs without any plastic footprint. Every little bit helps us find balance within ourselves and the planet.
joyous heart!
Leigh
---