SEASONAL SELF-CARE BLOG
---
Bhudi Mudra
Posted on October 8th, 2015
---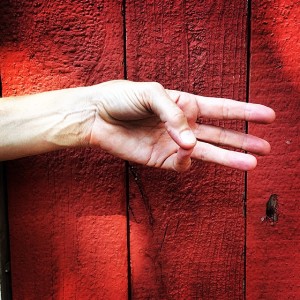 Try Bhudi Mudra (fluid mudra) to help nourish the water element, balance your second chakra, and restore fluidity and easeful emotional flow in your being.

According to Ayurveda, Vata dosha, the air element, gets aggravated in the Fall. As the winds start to pick up, we begin to dry out. Our lips get chapped, our skin feels dry and we reach more often for the lotion. As the leaves start to turn their beautiful colors, dry up, and fall off, we also start to feel parched and depleted. We experience the same effects as nature because we are made up of the same elements. Ayurveda suggests nourishing the water element inside us to bring vata dosha back into balance. The grounding, stabilizing, water element offers fluidity and lubrication for the internal dryness.

Bhudi Mudra can help revitalize and maintain fluid balance in our bodies which are 50-70% water. This simple sacred gesture, helps when you have dry and burning eyes, or dryness in the mouth, kidney and bladder issues. It is said to improve the sense of taste, which is the sense organ for the second chakra.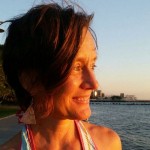 enjoy!
Leigh
---