LEVEL I - EVOLVE - CATSKILLS -
10 day non-residential Training
April - June, 2020
Sat. & Sun. 9am -6:30pm
With decades of teaching thousands of students, Leigh Evans has crafted a mindful, earth-focused Yoga Alliance Certified 200 Hour Yoga Teacher Training that fuses both the body and the earths' cycles, encompassing everything from anatomically based vinyasa yoga to ayurvedic wellness and women's practices to support the whole self in a lifelong journey of self awareness.
Join us and begin your journey to a fully integrated life!  Embrace the opportunity for transformation with Level I – EVOLVE, the first of two immersions in the Yoga Sukhavati 200 Hour Teacher Training. This 100 hour training provides you with the time and techniques to deepen your yoga practice. Removed from daily distractions, living yoga daily, and honoring the sacredness of nature, find your place, your voice, and your emerging self.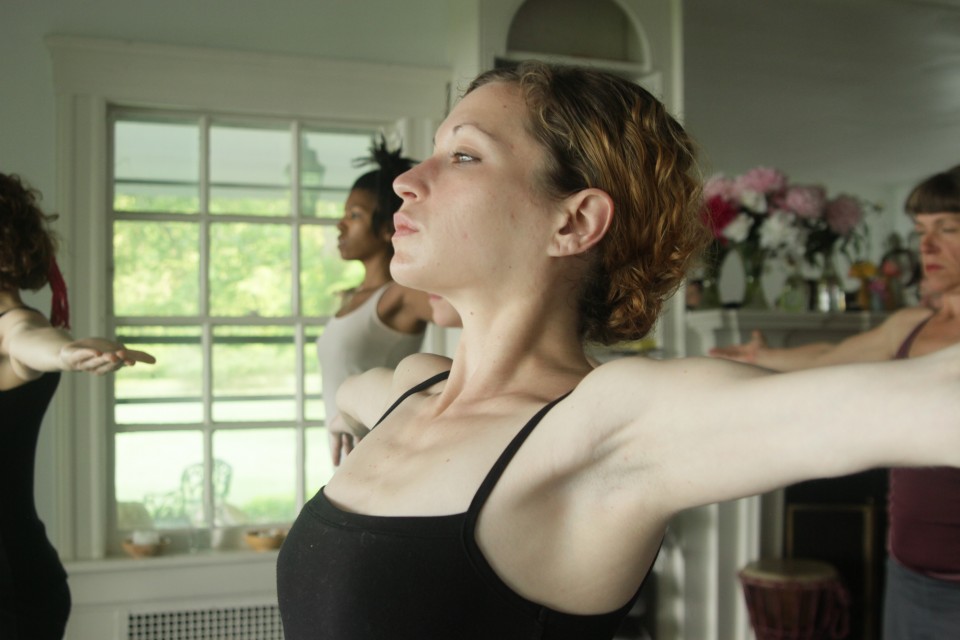 Refine your asana skills in alignment based vinyasa practice, receive yogic wisdom from the study of ancient texts, and explore holistic self care practices to deepen your yoga practice and live a life of balance in harmony with nature and your highest self. In these 6 weekend training, immersed in the yoga practices and the peaceful countryside of the Catskills, be ready to transform as an individual, develop life long friendships, and live in a supportive community learning and growing together.
Level I – EVOLVE welcomes those students who are simply wanting to deepen their yoga practice, as well as those who would like to become teachers or for people who have taken a teacher training previously and would like to go deeper into studies that may have been not addressed and brush up on their teaching skills.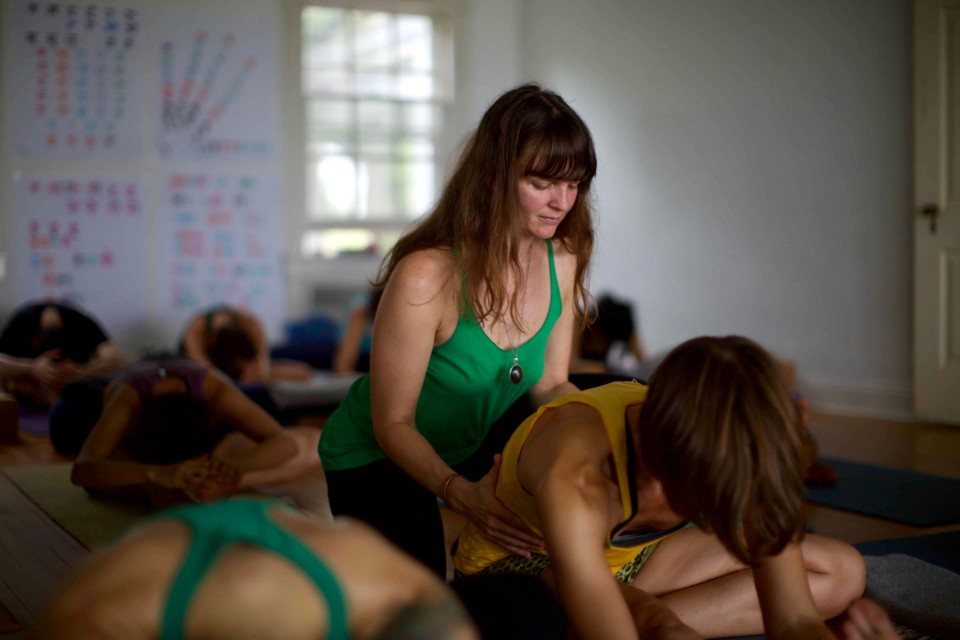 After completing Level I – EVOLVE, continue on your path with The Yoga Sukhavati: Level II – EMPOWER training. Designed to help you move through the obstacles that are limiting you, this ten day immersion helps you step into your full radiance and manifestation and provides you with the teaching skills and experience to confidently take the seat of the teacher with knowledge, grace, and compassion.
Spring Training 2020
April 4, 5
April 18, 19
April 25, 26
May 2, 3
June 6, 7
Hours
Sat & Sun. 9am-6:30pm
LOCATION
DOWNSTREAM RETREATS
Our retreat space in the Western Catskills is nestled in the valley of the Moresville mountain range, near historic Roxbury, New York. Dedicated to yoga, education, and wellness, Downstream Retreats is located on ten acres of meadows and woodland with many spots to socialize or quietly enjoy the natural beauty. For classes and gatherings, we have a spacious, two story converted barn and a restored 1850s farmhouse. Both sit alongside a rushing mountain stream that feeds into the nearby East Branch of the Delaware River. The Catskills are our backyard with nearby hiking trails, skiing, cycling, swimming and outdoor recreation available year round.
Requirements
Open to students who have been practicing yoga for a minimum of 2 years.
Level I – EVOLVE is a required course for the Yoga Sukhavati 200 hour Teacher Training. It counts as 100 hours towards your certificate. Upon completion of Level I, attend Level II – EMPOWER 100 Hour Immersion to complete your training and receive your Yoga Alliance Certification.
---
Registration Details:
10 day non-residential Yoga Teacher Training Level I – EVOLVE
Limited to 10 participants
Reserve your space with a $500 non-refundable deposit.
Early Bird registration, due in full by Feb 15, 2020 – $1,550
Registration after Feb 15, 2020 – $1,700
Final payment due March 15, 2020
Please note that this is a non-residential  Teacher Training
Contact
leigh@leighevansyoga.com
YOGA SUKHAVATI CANCELLATION POLICY
Refunds, (less your non-refundable deposit), are available up to six weeks prior to start date of the teacher training, retreat, immersion or workshop. Two weeks prior to start of the teacher training, module, retreat, immersion or workshop your payment can be issued as credit towards a future teacher training, retreat, immersion or workshop where space is available. For cancellations less than two weeks prior to start date, all fees are non-refundable and not transferable.