FALL BALANCE FLOW
yoga for vata dosha
with Leigh Evans

Sun. Sept 16
10am-12pm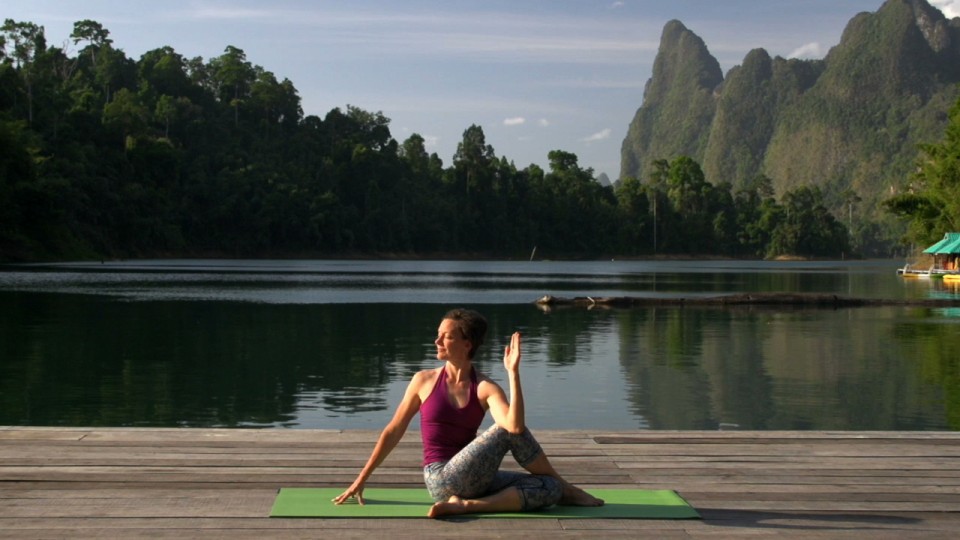 Enjoy a calmer, more focused state of being this Fall by immersing yourself in a yoga practice infused with Ayurveda self-care practices to balance the air element, vata Dosha.
According to Ayurveda, Fall is the season when the air element or Vata Dosha increases in all of us.
Are you feeling a bit scattered and fragmented? Is it difficult for you to focus and complete projects? Do you often feel anxious or nervous? Do you have insomnia? Do you suffer from arthritis or creaky joints? If you are experiencing any of these things, your vata dosha may be out of balance. Join Leigh for an Ayurveda yoga flow to ground and balance your vata dosha. Learn food, ayurvedic herbs and lifestyle tips to keep you focused and rooted. Enjoy the gifts of vata dosha in balance – creativity, agility, enthusiasm, insight, clarity, and deep spiritual connection.
PAYMENT
$20 early bird by 9/1, $25 reg
$60 by 9/1 for both "The Art of Sleep & Rest" workshop and "Fall Balance Flow" workshop

Contact
Betsy DiPrima <betsy.diprima@gmail.com>
Elizabeth DiPrima
PayPal or Venmo
Or send check to:
Elizabeth DiPrima
10 Gurney Brown Lane
Hancock, NH 03449
12 Deptot Square
Peterborough, New Hampshire