PRIVATE SOUND HEALING SESSION
sonic bliss!
Leigh Evans

your schedule
your time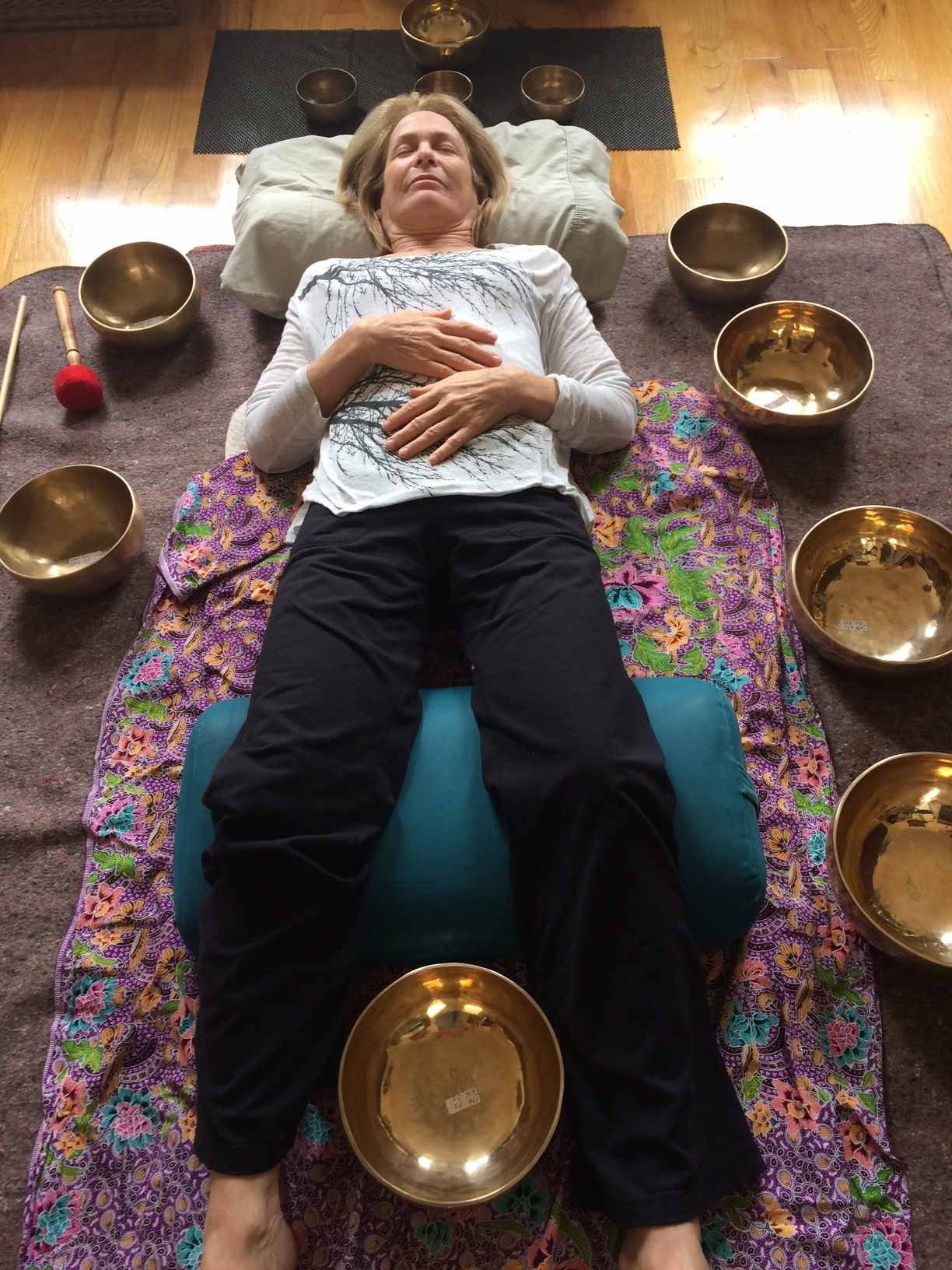 Are you stressed out? Are you feeling overwhelmed? Anxious and agitated? Don't worry, I have the perfect remedy for you. Chill out and rejuvenate yourself with my signature Sound Healing & Thai Massage session!
Give yourself the gift of relaxation! Cleanse your energy channels and rejuvenate your being with a delicious combination of Thai Massage and sound healing! Receive a relaxing and energizing Thai massage combining acupressure points with passive yoga stretches, muscle compression, and joint mobilization. Add sound healing to this and you're in for an absolutely divine experience! Awaken your acupresure points through healing touch and the vibrational resonance of the OM tuning fork. Release toxins and stress through this deeply restorative and nourishing massage and sound healing session!
Sign up right now for this extraordinary nourishing and rejuvenating healing experience. You will be floating in a sea of blissful sound in no time at all!
Single Sound Healing Session (90 min) – $115

Two Sound Healing Sessions (each session 90 min) – $180
Payment options
Chase Quickpay or paypal – with e-mail leitzu@earthlink.net, cash or check
Sessions located in Greenpoint, Brooklyn
contact leigh@leighevansyoga to book your session today!
Testimonial
"I recently had a Sound Healing with Leigh where we focused the intention on "Clarity & Being clear." The session was more abundant than I had expected. I thought that I was just getting a Sound Bath, but the session I received, was so much more!
A private Sound Healing with Leigh is a wonderful gentle way to raise your vibration!!! Leigh's skilled use of her Tuning Forks is a MUST experience for anyone looking to create a deeper connection & understanding of their own Energetic Body. The awareness that I gained from my session with Leigh will greatly add to my awareness within my own daily Meditation & Yoga practice."  Conni