INWARD JOURNEY - SWEDEN
Seasonal Alignment
with Leigh Evans

Nov 11-12
10-12 & 14:30-17

Tune in to the natural rhythms of the seasonal cycle and enjoy a smooth transition from Fall into Winter this year! Join New York yoga teacher, Leigh Evans, and nourish your body and mind with yoga practices infused with Seasonal self-care practices to bring balance to your being and life. This weekend retreat is an inner journey tailored to awaken, cleanse, and tonify the organs and meridians associated with the elements of Fall and Winter in accordance with Ayurveda and the Chinese Five Element System. Sessions will include asana practice, acupressure points, mudras, and lifestyle shifts.
INVERSIONS DEMYSTIFIED
upside down & happy!
Sat Nov 11, 10-12:00
Shift sluggishness and the blues this Winter by revitalizing your entire system with Inversions! Release your fears and see the world from a new perspective. In a safe, comfortable environment, Leigh will demystify what actions are necessary to help you experience a stable and nourishing inverted practice. Learn specific poses to help you build strength, flexibility and open your body in all the perfect places, so that your inversions can fly! With your new techniques, you will skillfully and ease fully get up into headstand, handstand, forearm balance and shoulderstand. Bask in the benefits of going upside down from deep detoxification and tonification of your systems to revitalization of your body and mind.
AYURVEDA BLISS FLOW
balance vata dosha, the air element
Sat Nov 11, 14:30-17
Enjoy a peaceful, blissful state of being by immersing yourself in a yoga session infused with Ayurveda self-care practices to balance vata dosha, the air element. According to Ayurveda, Fall is the season when vata dosha increases in all of us. Are you feeling scattered and fragmented? Do you feel anxious or nervous? Are you always rushing? Are you a multi-tasker? Do you feel overwhelmed? Is it difficult to focus and complete projects? Are you experiencing insomnia or having difficulty sleeping? If you are experiencing any of these things, your Vata dosha may be out of balance.
Join Leigh for a deeply nourishing and relaxing Ayurveda yoga practice to ground and balance your vata dosha. Learn food, ayurvedic herbs, mudras, and lifestyle tips to keep you focused and rooted. Enjoy the gifts of vata dosha in balance – creativity, agility, enthusiasm, insight, clarity, and deep spiritual connection.
SHIFT INTO STILLNESS
fall winter transit
Sun Nov 12, 10-12:30
As we transition from Fall into Winter, nature begins to shift into it's most yin time of the year, and our bodies and minds start to turn inwards. As we let go of our constant outward activity (yang) and take rest, we embrace the stillness and quietude of Winter. Sometimes this transition can be difficult. Our society and lifestyles may not support us in allowing a time of deep rest in the Winter. We may feel compelled to keep a fully active productive pace, though our bodies and minds need rest. The Fall practices nourish the Metal element and help us gracefully transition to Winter by inviting us to let go, surrender and begin the process of distilling your being to it's inner essence. According to Chinese Medicine, Fall is the season attend to our lungs and its paired organ, the large intestine, which are both organs related to attachment. In this workshop, Leigh will guide you through a yoga practice to cleanse and tonify the Fall organs, embrace the Autumnal process of shedding, consolidating your energy, internalization, and refinement in preparation for Winter's stillness.
RESTORATIVE YOGA SOUND HEALING
relax & renew
Sun Nov 12, 15-17
Unwind, rest, and restore your being with a delicious restorative yoga practice designed to nourish the Water element and your Kidneys, our Winter organs. According to Chinese Medicine, the kidneys are seen as the root and foundation of the body–the seed of life. This deep Winter's rest nourishes our kidneys, consolidating our essential energy, (qi/prana) and preserving our roots. By nurturing and tonifying the kidneys in Winter, we replenish and nourish the sap of body. Join Leigh for this deeply restorative yoga workshop designed to soothe the nervous system, calm the mind, and rejuvenate your body, mind and spirit. Relax in nourishing yoga poses while singing bowls, tuning forks, and other overtone emitting instruments harmonize your subtle body in a powerfully nourishing sound healing experience. Cultivate inner listening and insight through chanting and meditation.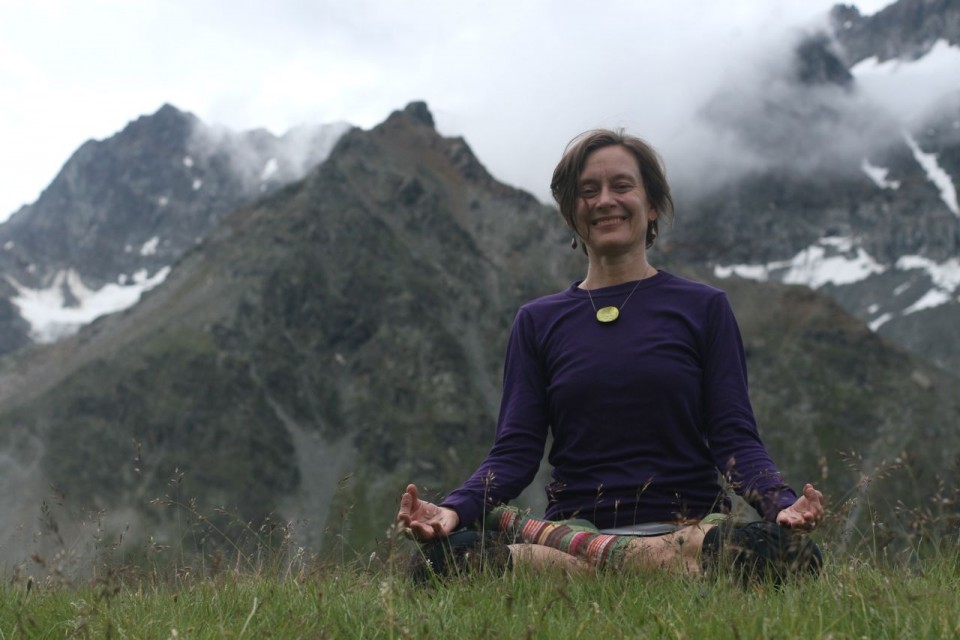 Leigh Evans is a yoga teacher and dancer based in Brooklyn, New York. Passionate yogini and explorer, Leigh is a go-to resource for Ayurvedic Yoga, seasonal yoga practices, sleep yoga, and women's yoga practices. Through decades of teaching thousands of students, Leigh's seasoned approach can transform any student who craves insight on the body and the human experience. From the study of Yoga and Ayurveda in India to Thai Massage in Chiang Mai, Leigh's breadth of knowledge gives her the tools to teach practical applications that can change students' everyday lives. Through an integration of vinyasa yang and restorative yin practice, Leigh's classes enhance the flow of prana in the body by nourishing specific energy channels and organs offering healing and transformation. Leigh teaches festivals, teacher trainings, retreats, and workshops nationally and internationally.
PRICES
BUDDY SPECIAL!
Sign up with a friend and share the fun!
350 SEK per person – Single Workshop
1200 SEK per person – All Weekend

All weekend: 1700 SEK
Single workshop 500 SEK
Early Bird to Oct 11th:
All weekend: 1500 SEK
Single workshop 450 SEK
Ayurvedic LUNCH is included when attending the whole weekend or 2 workshops the same day.
Senior & student discounts are available.
BOOK YOUR SPOT TODAY!
Only 12 spots available with invitations to private friends – Feel Free to Invite Yours!
Booking contact: elin.scott@hotmail.com Facebook: Elin Ljuset