Chakra Journey & Open the Wings of the Heart- SPAIN
an immersion into the body & soul
with Leigh Evans

May 25-26
Sat. 18:30-20H, Sun. 17:30-19h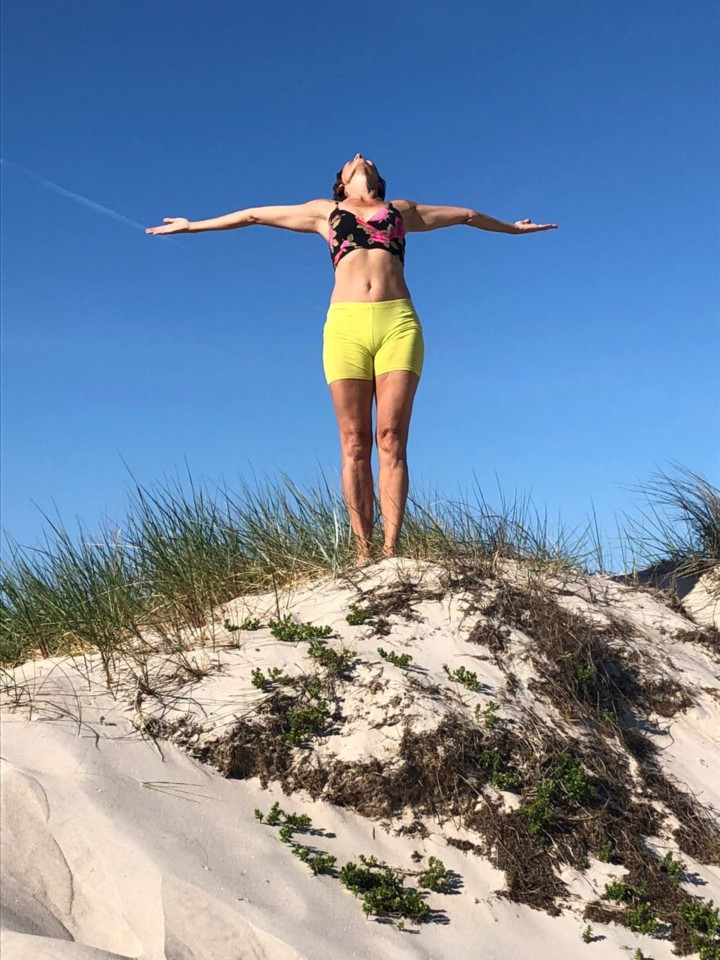 Chakra Journey

with Leigh Evans
Sat. May 25, 18:30-20h
Unravel the mystery of the chakras and tap into healing power of the 7 energetic centers. Join New York yoga teacher, Leigh Evans, for an embodied journey through the sacred chakra system. Attending to our elemental makeup through the chakras, our practices will stimulate and balance earth, water, fire, air, and ether in our beings. Through discussion, chanting, mudras, breathing practices, and guided meditation, we awaken the portals to the chakras.
Establish the earth element in the first chakra, "the root chakra", to ground the body, steady the mind and invite abundance and stability in your life.
Nourish the water element by balancing the second chakra, "the sacral chakra". Restore fluidity, sexuality, and easeful emotional flow in your being.
Stoke the Fire element of the third chakra "the gem center". Empower yourself for fully embodied manifestation.
Awaken the air element of the fourth Chakra, the "heart chakra" through practices cultivating acceptance and compassion and let your natural loving presence flow freely.
Cultivate creativity and clear communication through the ether element of "throat chakra", the fifth chakra. Awaken the healing power of the voice through chanting and speaking your truth.
Located between the eyebrows, the sixth Chakra, "Ajna chakra" is associated with light. As we meditate on "the third eye" we open the the gateway to the unfolding of inner wisdom and communication with the higher self.
Activate your undivided connection to divine consciousness through the seventh chakra, 'the thousand petal lotus".

Discussion with translation

Open the Wings of the Heart

shoulder openers & backbends
with Leigh Evans
Sun May 26, 17:30-19h
Awaken your heart, Anahata Chakra, and infuse your being in bliss. Many of us hold a lot of tension in the shoulders, neck, and chest. In conjunction with constant tightness and discomfort in these areas, there is a loss of a connection to the heart, the seat of consciousness, compassion and wisdom. Through our yoga and meditation practices, we can re-connect with our natural openness, warmth and tenderness of our awakened heart.
In this workshop learn how to:

Release habitual holding patterns in the shoulders

Discover the supportive muscles of the back body


Open your lungs and heart to enjoy the full exhilaration of backbends

Awaken compassion and loving kindness

1 WORKSHOP 30 EUROS
BOTH WORKSHOPS 50 EUROS
Calle Claudio Coello 5
MADRID, SPAIN
tel – 635822237
madrid@zentroyoga.com