Private Sessions
THAI MASSAGE SOUND HEALING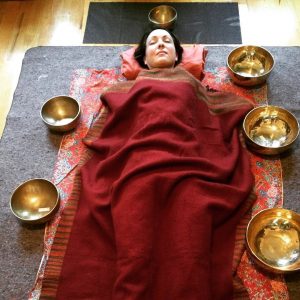 Cleanse your energy channels and rejuvenate your being with a delicious combination of Thai Massage and sound healing! Relax while singing bowls, tuning forks, and other overtone emitting instruments harmonize your subtle body in a powerfully nourishing sound healing experience. Receive a relaxing and energizing Thai massage combining acupressure points with passive yoga stretches, muscle compression, and joint mobilization. Add sound healing to this and you're in for an absolutely divine experience! Awaken your acupressure points through healing touch and the vibrational resonance of the OM tuning fork. Acupressure points are energy points which connect with your underlying organ systems and energetic channels. Release toxins and stress through this deeply restorative and nourishing massage and sound healing session!

EXCHANGE
$115 for 90 minute session at my home in Greenpoint, Brooklyn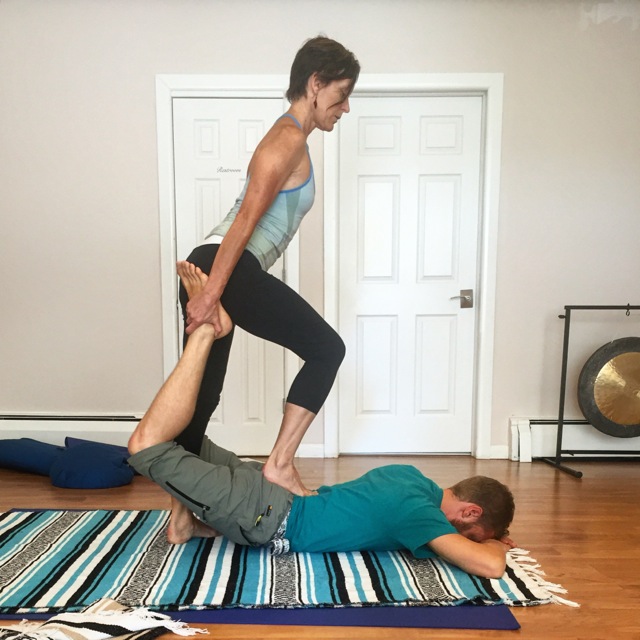 THAI MASSAGE
Simultaneously relaxing and energizing, Thai massage combines acupressure with passive yoga stretches, muscle compression, and joint mobilization. It is known as "the lazy man's yoga"!
Thai massage is believed to have been developed more than 2,500 years ago in India by Jivaka Kumar Bhaccha, the physician to the Theravedic Buddhist order of monks and nuns to facilitate deeper meditation practices. As these spiritual communities gradually migrated to Thailand, the brought their massage with them. The practice, based originally in Ayurvedic techniques, became influenced by traditional Chinese Medicine.
BENEFITS
• increases flexibility and circulation
• restores vitality
• increases range of movement of joints
• decreases stress
• deeply relaxing
• revitalizes endocrine system and chakras
• strengthens the internal organs
YOGA
Your yoga practice is a time for you to connect with the deepest aspect of your self. Through decades of teaching thousands of students, Leigh's seasoned approach to the practice can transform any student who craves insight on the body and the human experience. Your practice is what you make it, and Leigh can help you make it your personal best.
Nourish your entire being with private yoga sessions designed specifically for you. Whether you are a beginner or an advanced practitioner, healing from an injury, wanting to open a specific area of your body, struggling with insomnia, depression, or other difficult mind states, or working towards attaining a particular asana, a yoga session designed to address your particular situation will be extremely beneficial. Leigh is able to see areas in your body that are stuck or congested and offer practices to unravel the blockages. Combining her knowledge of Yoga, Ayurveda, and Meditation, Leigh will create sessions to balance your particular body, mind, and spirit. Sessions can be restorative, alignment based, or more fast paced vinyasa depending on your situation. Learning and practicing postures at your own pace with a sequence attuned to your needs is the most effective way to realize the benefits of yoga.
Contact Leigh to set up your session.
leigh@leighevansyoga.com