Spring Cleanse -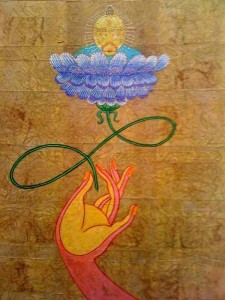 I just made my first batch of Kitchari for my Spring cleanse. It is delicious and I feel ready to detox! Now that the weather is warm, it's the perfect time to dive in and do your Spring cleanse! In fact every cell in your body is begging you to cleanse the congestion out of your liver and gall bladder organs. Once cleansed, your will feel calm, stress and tension free, decisive, insightful, emotional ease, and in contact with our personal power and capacity for leadership that are the attributes of a balanced liver network. Invite a state of balance and vibrancy into you being!
It is often difficult to slow down our busy lives and take the time to properly do a juice cleanse. Particularly if you are vata dosha, it is more effective do a traditional Indian Kitchari cleanse for 3-5 days. Kitchari is a simple cleansing highly nutritious combination of mung beans and rice. It both cleanses your system and strengthens your memory.
Whether you choose to do a juice cleanse, or a mono diet like kitchari, it is essential to offer ways for the toxins to leave your body. I find it most effective while doing a cleanse to be sure to continue to take plenty of balancing, nourishing and purifying baths. The skin is the largest organ in your body and a large part of our detoxification process. See our Spring Practices post on purifying seaweed baths!
KITCHARI
by Annie Kunjappy
chef for Yoga Sukhavati Seasonal self-care workshops
1 cup mung beans (soaked overnight)
1 cup brown basmati rice
1 onion diced
8 cloves garlic chopped
1 cup finely sliced leeks
1" piece ginger chopped
4 Tbsp coconut oil
2 tsp ground coriander
2 tsp ground turmeric
1 cup chopped scallions
½ cup chopped cilantro/parsley
Sea salt and lime/lemon juice to taste
Cook mung bean in pot with 4 cups of water and a half teaspoon of sea salt until soft.
Cook basmati rice in 2 cups of hot water until done.
In a separate pan, heat coconut oil, sauté onions until soft. Add leek and continue until soft. Add garlic, ginger, coriander and turmeric and sauté for 1 minute.
Mixed together the cooked beans and liquid with the cooked rice, and the sauted ingredients.
Add chopped scallions and cilantro.
Season with lime juice and sea salt to taste.