RESTORATIVE YOGA SOUND BATH
Fall Rest & Renew
with Leigh Evans

Fri. Nov 15
8-9:30pm

Join us for an exquisitely relaxing Sound Bath to reset your being this Fall! Enjoy basking in a sound healing experience while relaxing in restorative yoga poses designed to deeply nourish and ground your body and quiet your busy mind. Bathe in the healing vibrations of Tibetan singing bowls, tuning forks, and other overtone emitting instruments and harmonize your energy body and nurture your being.
Often when the wind picks up in the Fall, Vata dosha, the air element, goes out of balance. Our mind gets very active with ideas spinning a mile a minute. We feel like we want to do everything and be everywhere. We get completely overwhelmed, fragmented, and might feel more anxious and have difficulty falling asleep. Does any of this sound familiar for you? Yes, New Yorkers, this is the perfect workshop for you! Join us and relax and renew your being.
Leigh Evans (E-RYT 500) is a yoga teacher and sound artist dedicated to awakening creativity and aliveness in the body. Passionate yogini and spiritual explorer, Leigh is a go-to resource for Ayurvedic Yoga, sound healing, seasonal wellness, sleep yoga, and women's yoga practices. From the study of Yoga and Ayurveda in India to Thai Massage in Chiang Mai, and sound healing. Leigh's breadth of knowledge gives her the tools to teach practical applications that can change students' everyday lives. Leigh is the director of the Yoga Sukhavati 200 and 500 HR Teacher Training Programs. Leigh teaches festivals, teacher trainings, retreats, and workshops nationally and internationally.
Open to everyone
$30 in adv / $35-day of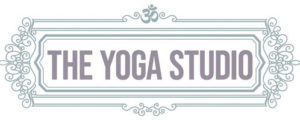 2256 31st Street Astoria, NY 11105